Digital Marketing
Reveal best strategies from the market and your competitors
The Digital Marketing Toolkit to Grow Your Traffic
Use Digital Marketing Intelligence to optimize your traffic across search, display, affiliate, and more.
The all-in-one Competitive Marketing Intelligence Solution for your entire marketing team
Marketing Leaders – Optimize your marketing budget and grow your market share across all channels.
SEO and Content Marketers – Discover new keyword opportunities and grow your traffic share on high value keywords.
Affiliate Marketers – Find new referral opportunities and qualify affiliate partners.
Media Buyers – Identify the top publishers and ad networks in your industry.
Performance Marketers – Get inspiration from high performing ads to inform your messaging, format, CTAs and landing pages.
Agencies – Win more business and build client strategy with the best digital insights
Competitive analysis
Benchmark your traffic and engagement across all marketing channels..
Discover growth opportunities based on what works best for your competitors' marketing strategies.
Allocate marketing resources wisely based on your competitors paid activities and your traffic share.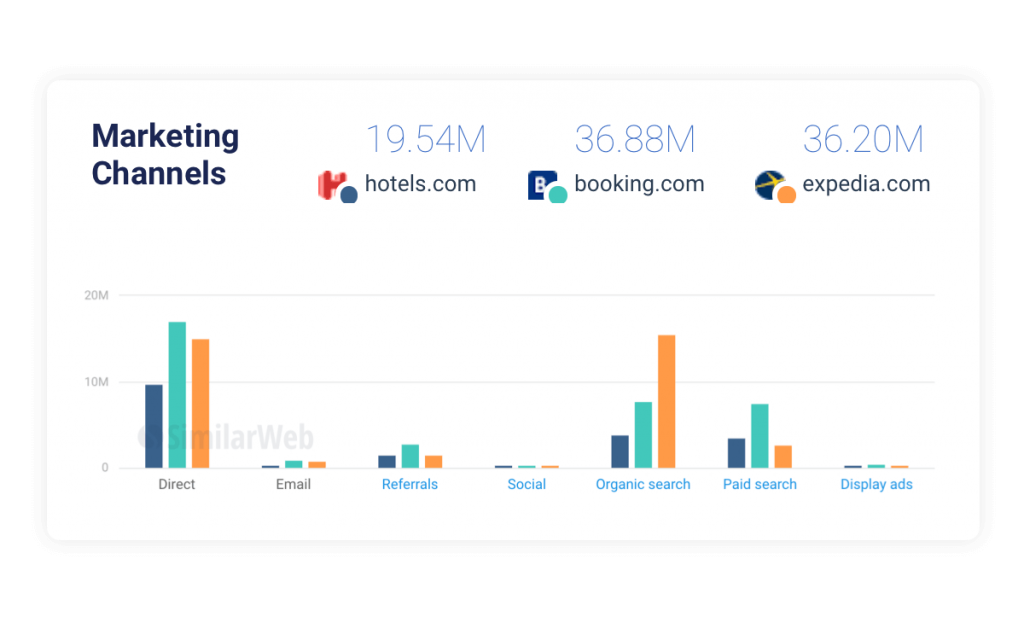 Keyword research
Discover the top keywords generating traffic to your competitors, plus new and trending keywords.
Prioritize keywords based on search volume, actual click rates, paid vs organic clicks, competition and more.
Optimize your traffic share per keyword and monitor the search traffic trends in your industry.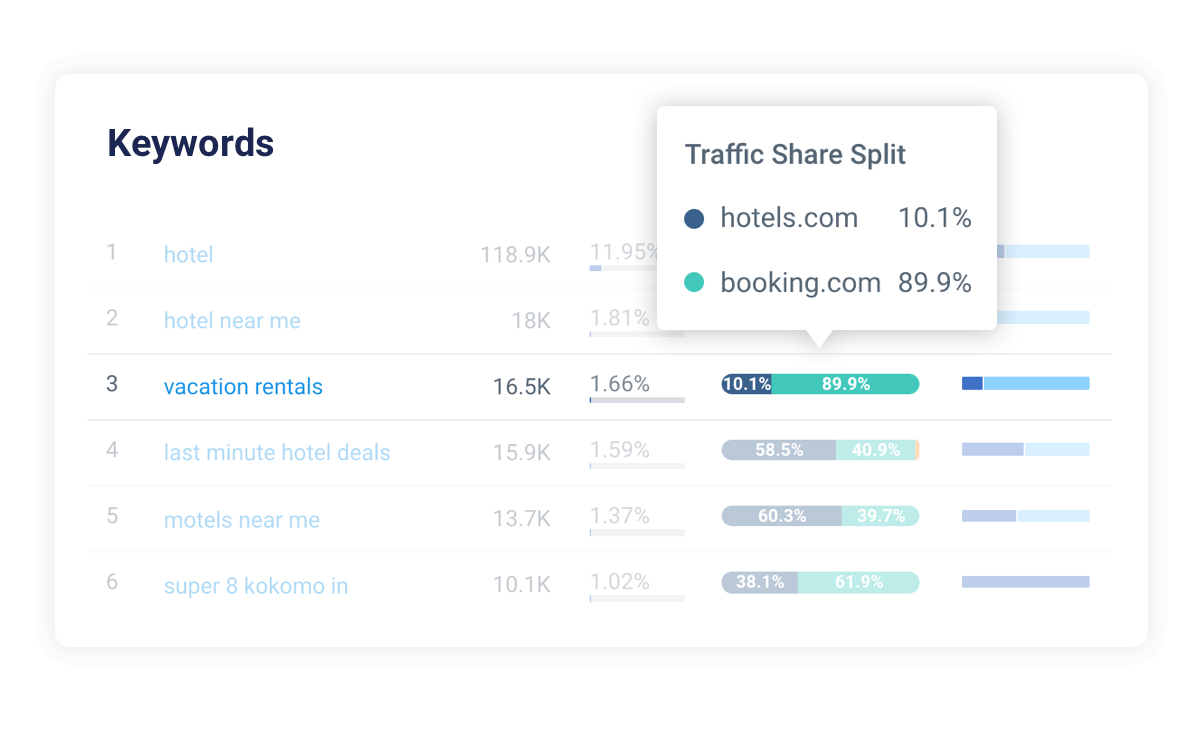 Referral research
Discover new referral opportunities and grow your market share for existing ones.
Qualify new partners by analyzing their traffic by channel, engagement, audience interests and performance.
Monitor your traffic share from each traffic source.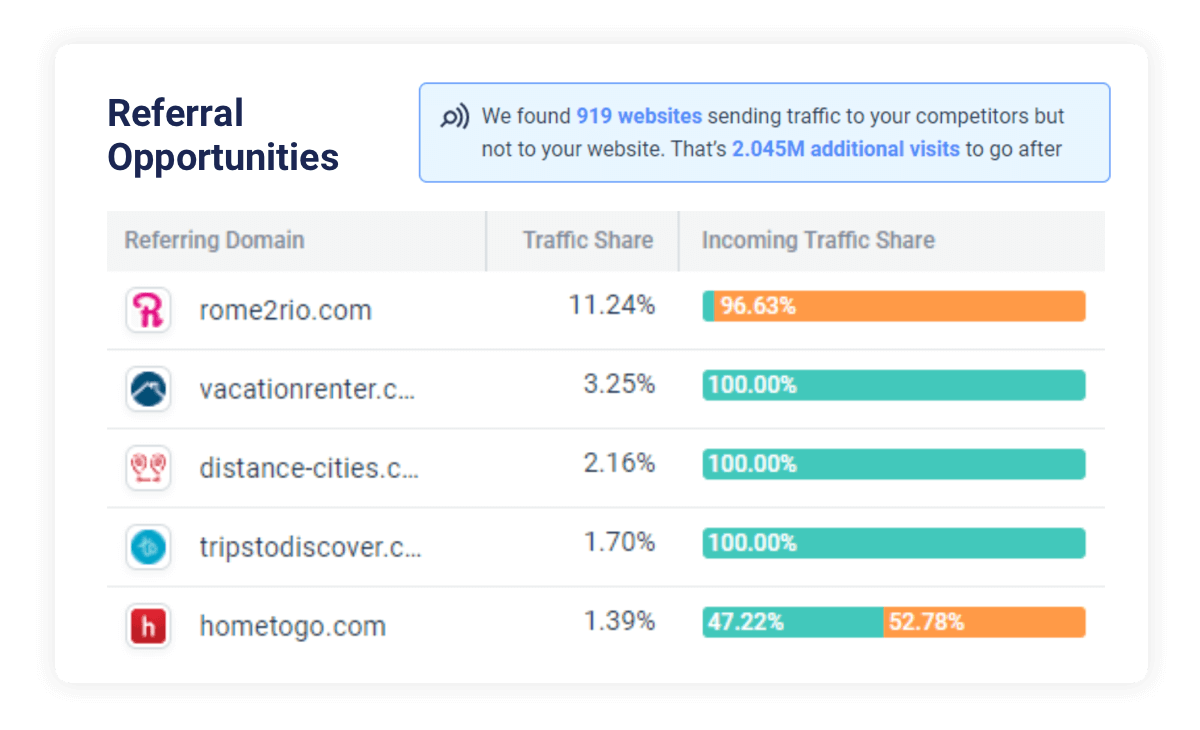 Ad creative research & media buying
Benchmark your paid traffic and engagement performance to your industry and competitors.
Reveal your competitors search ads, PLAs, Display & Video Ads for any given time period.
See which publishers and ad networks your competitors are using to target their audience and which ones perform best.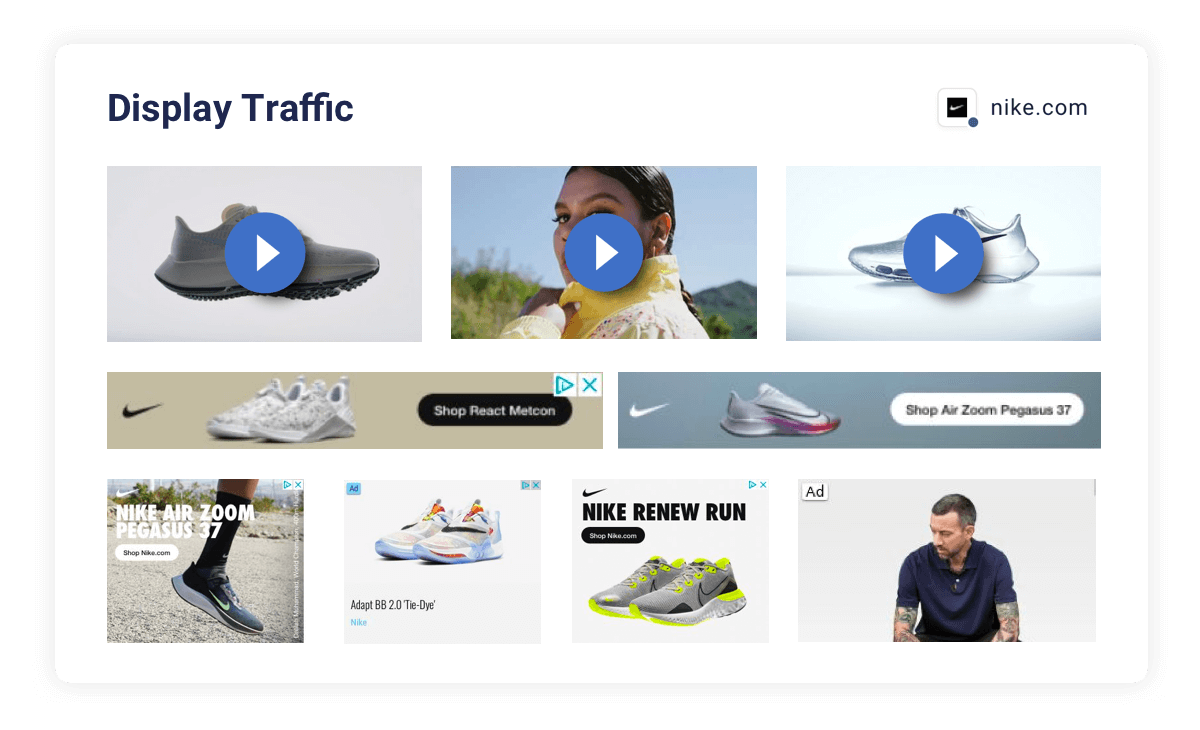 Research Intelligence
Understand your market, your competitors and your customers
Market Intelligence & Audience Research Solutions
Explore your market, Discover industry trends, Analyze competitive performance & understand audience behavior with SimilarWeb Research Intelligence
The world's most powerful Market Intelligence Platform
360° Visibility – Explore global market trends, competitive insights and audience behavior
Granularity – Zoom in on domain, subdomain, folder, and page-level analytics with flexible tools and custom reports.
Real Time – Access fresh data on a daily, weekly and monthly basis to track seasonal and yearly market changes.
Speed to Insight – Save time extracting market insights with a single, intuitive interface.
Benchmark your Digital Presence. See how you compare.
Accelerate your digital strategy and learn how you stack up against the competition and market leaders.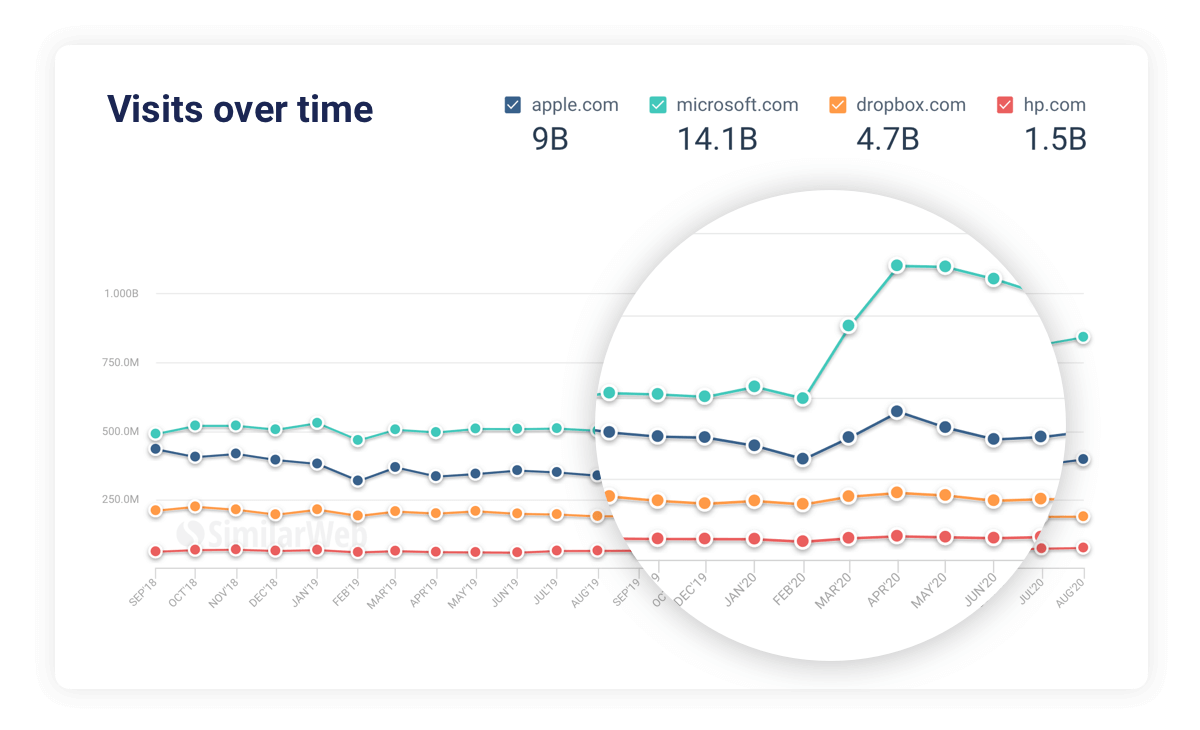 Research Markets, Analyze Industries, Identify Trends
Analyze market trends in near-real time so that you can take action when it matters most — not a quarter later.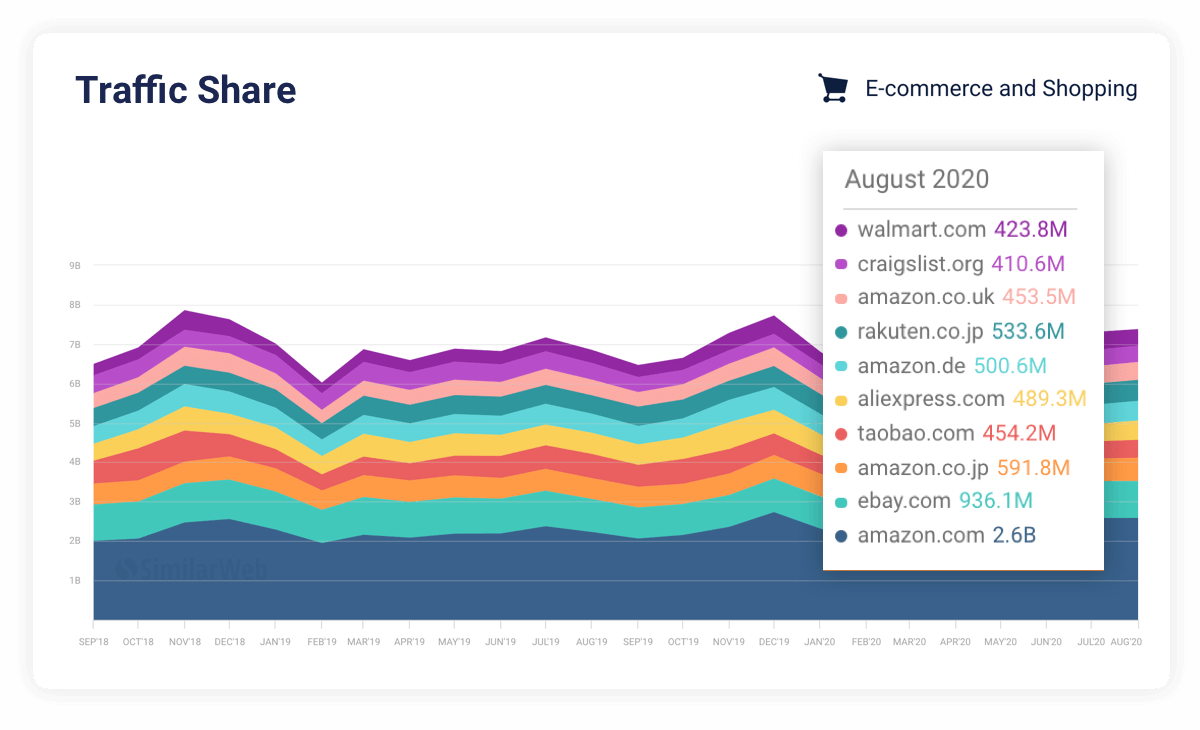 Research any company. Gain a competitive edge.
Take a closer look at any company's digital performance and expose your competitor's digital strategies.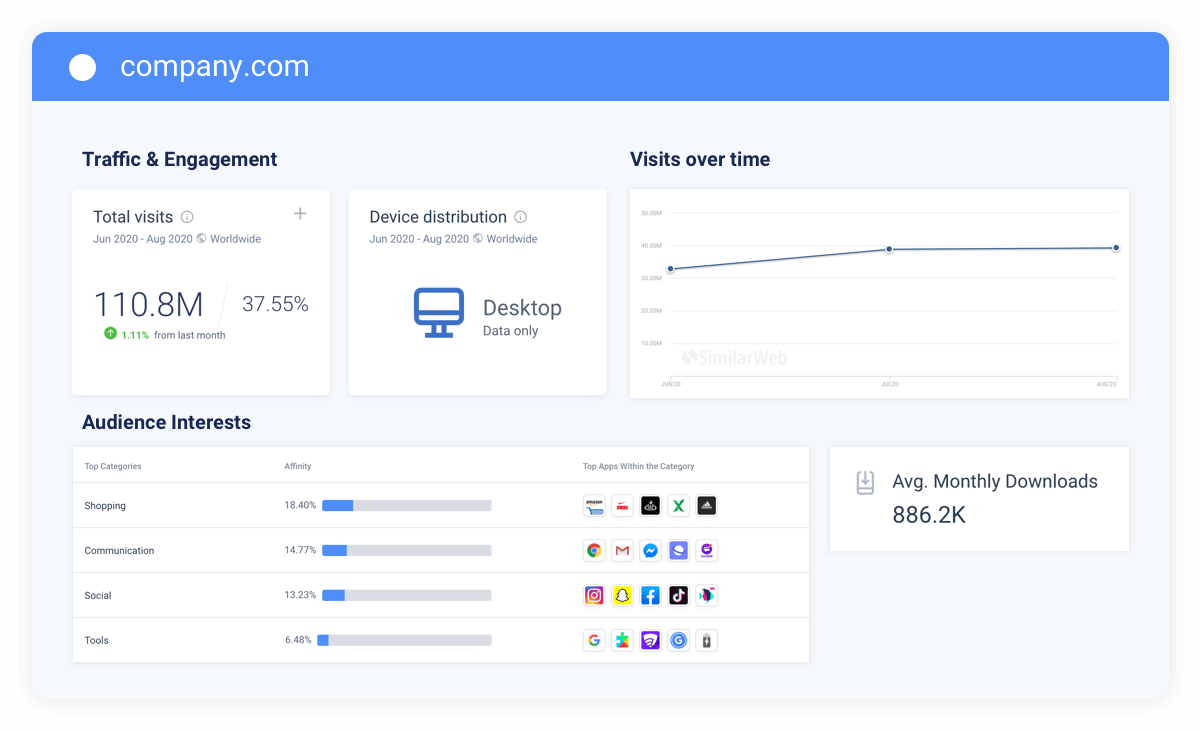 Analyze Online Behavior. Grow your audience.
Engage more deeply with your audience, explore new audience segments and expand your reach.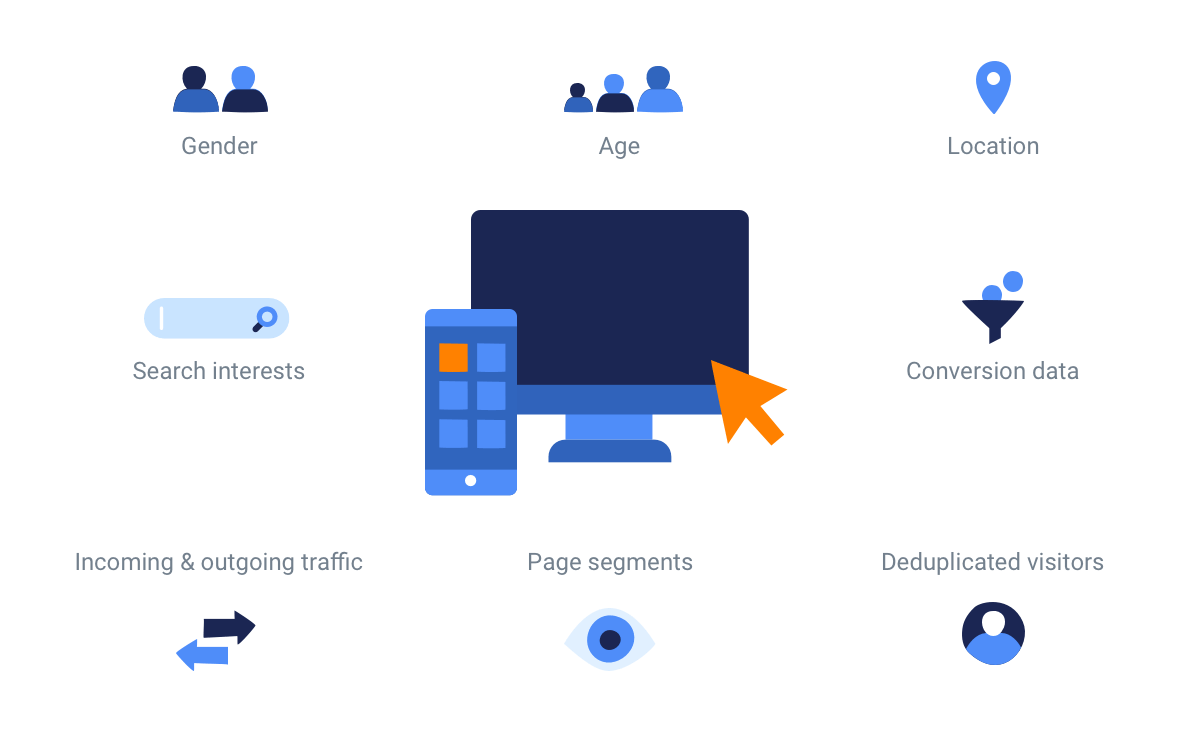 Master Conversion Analysis. Drive more sales.
Understand your customers and explore bottom-of-the funnel metrics. See what makes them convert.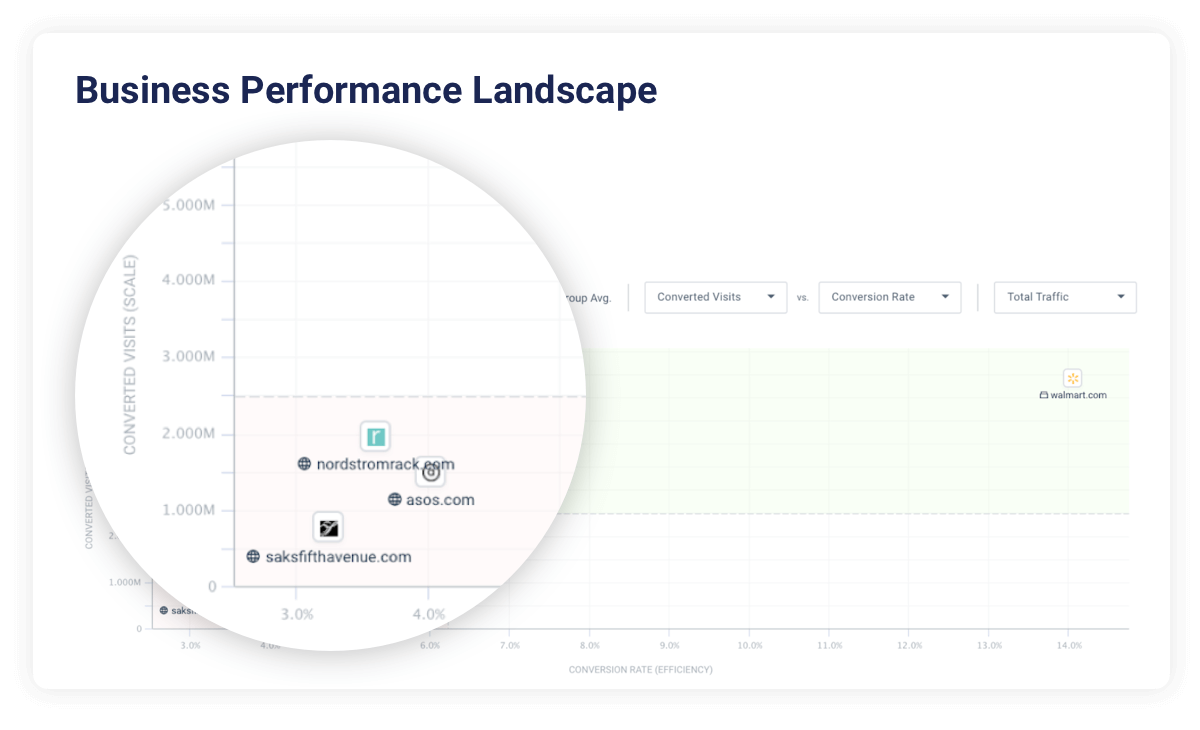 Sales Intelligence
Enhance performance throughout your sales funnel
Connect with the right companies, at the right time
Over 100K sales professionals rely on SimilarWeb's digital insights to find, close and retain more business
Generate more pipeline. Find new customers.
Filter and select relevant opportunities from over 100M potential companies across 200 countries:
30M+ eCommerce sites.
40M+ advertisers.
50M+ publishers.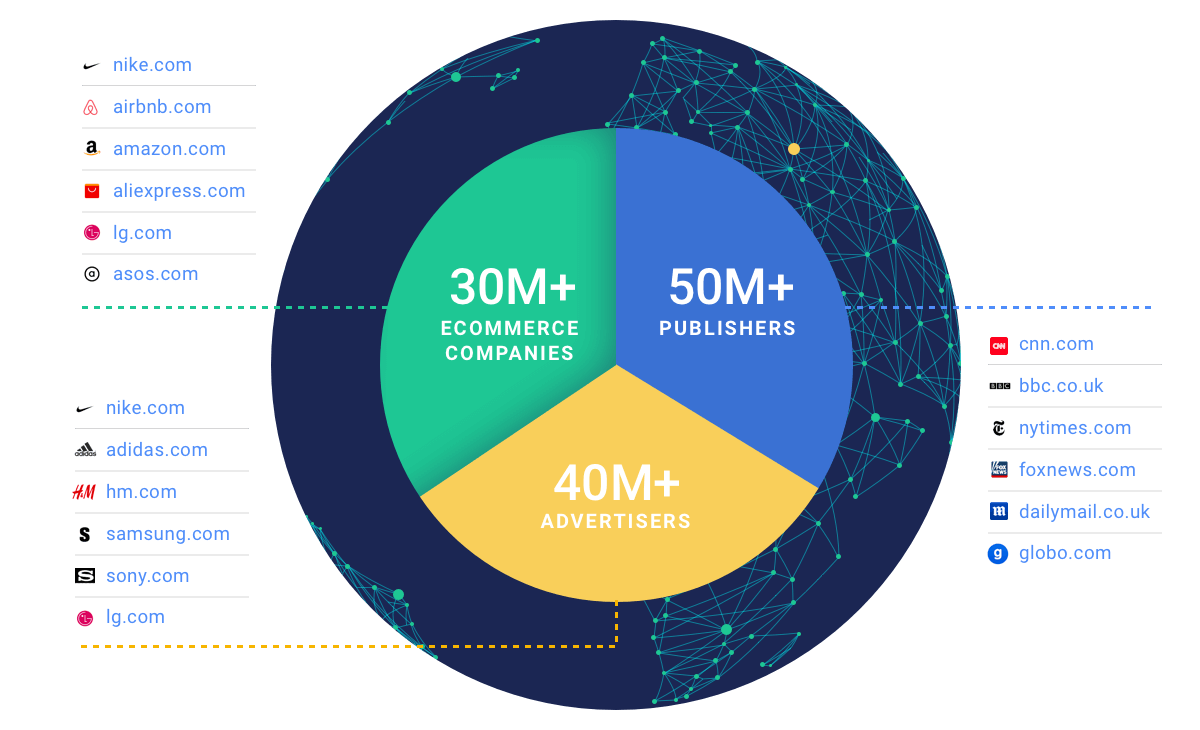 Craft the perfect sales pitch. Increase your win rates.
Get information about your prospects' digital performance and use it as talking points for every sales conversation. Leverage insights about website traffic and competitive performance to drive valuable, consultative discussions and win more deals.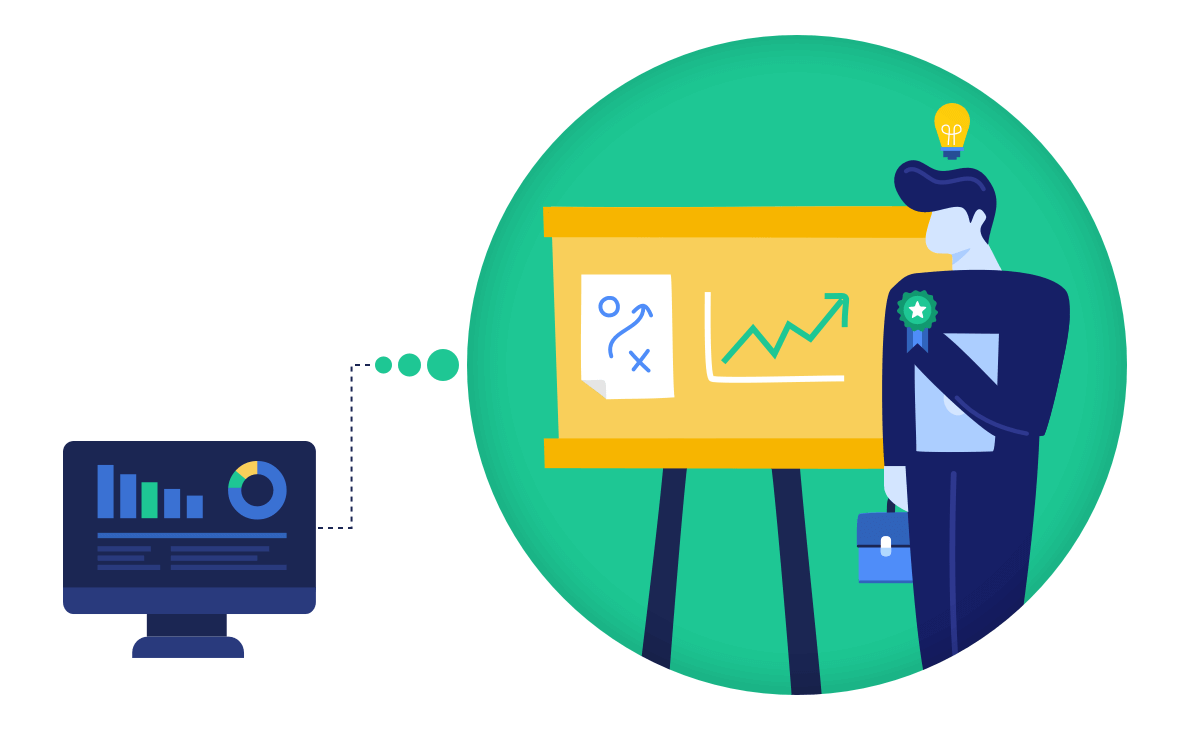 Enrich leads with digital performance metrics. Focus on your ideal customer profile.
Save valuable time and focus on high priority prospects by automatically qualifying your target prospects using digital revenue and performance metrics.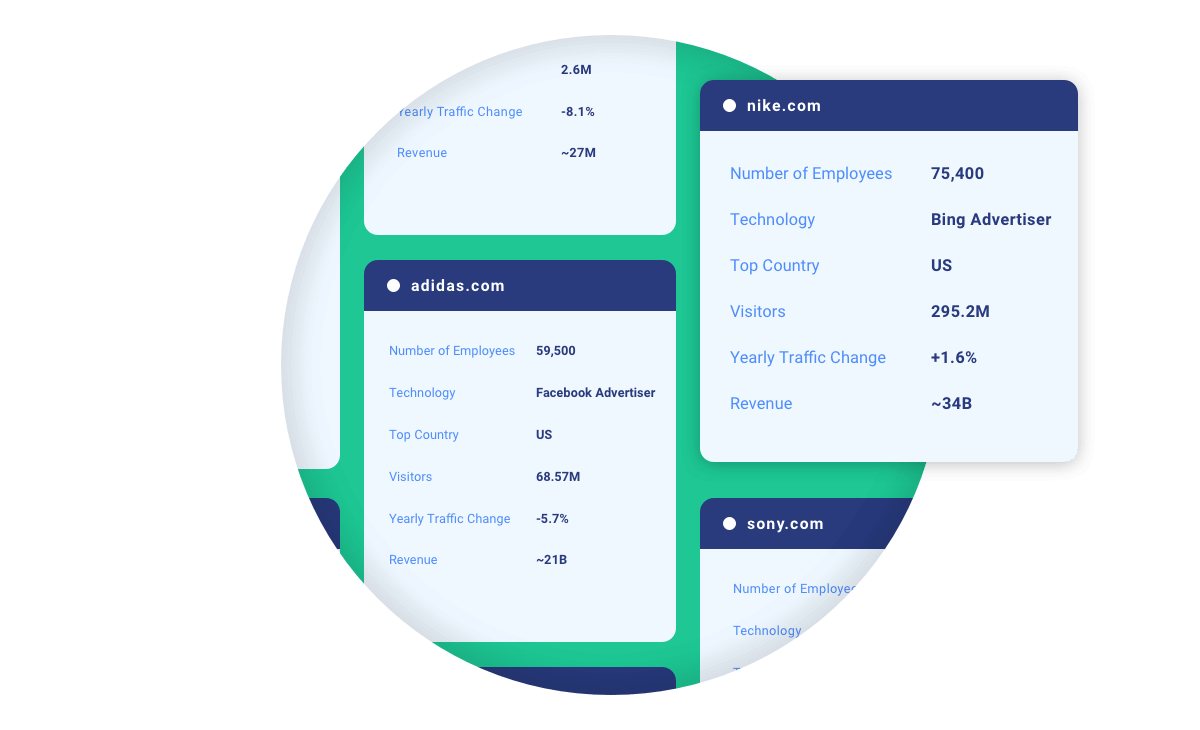 Investor Intelligence
Evaluate companies and empower better investment decisions
Go beyond the financials and ahead of the digital curve with web & app traffic
Ideate – Discover new investment ideas and surface real-time signals.
Validate – Increase conviction in investment hypotheses
Track – Monitor the digital performance of millions of companies
Discover ideas in real time
SimilarWeb data is updated daily with only a 48-72 hour processing lag so users can immediately identify emerging players and market trends.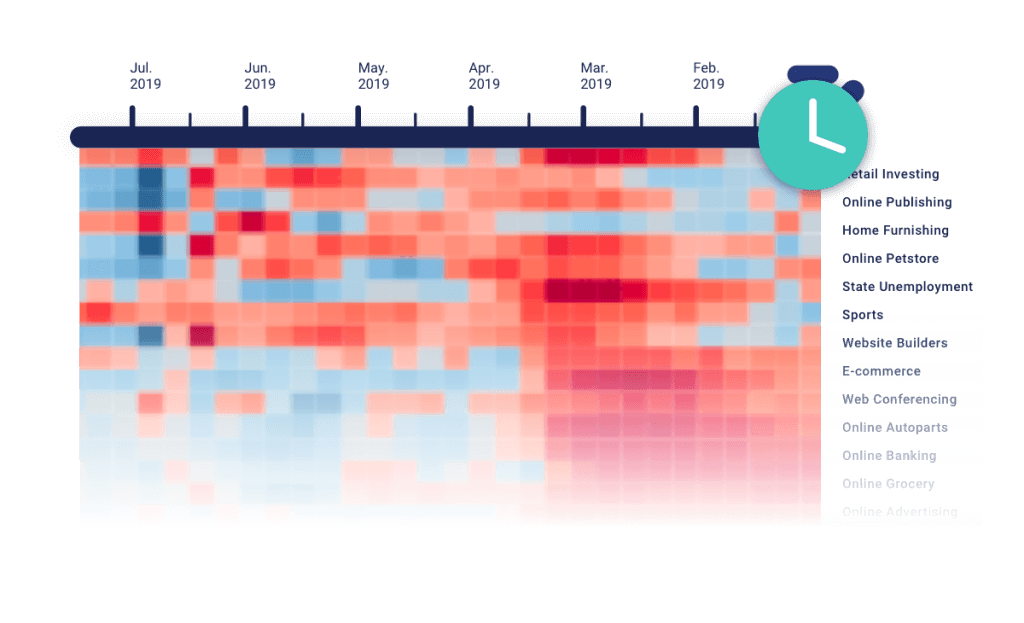 Increase conviction in hypotheses
Validate assumptions on the health or deterioration of any company. Dig deeper with custom analyses and contextualize the data with competitive benchmarking.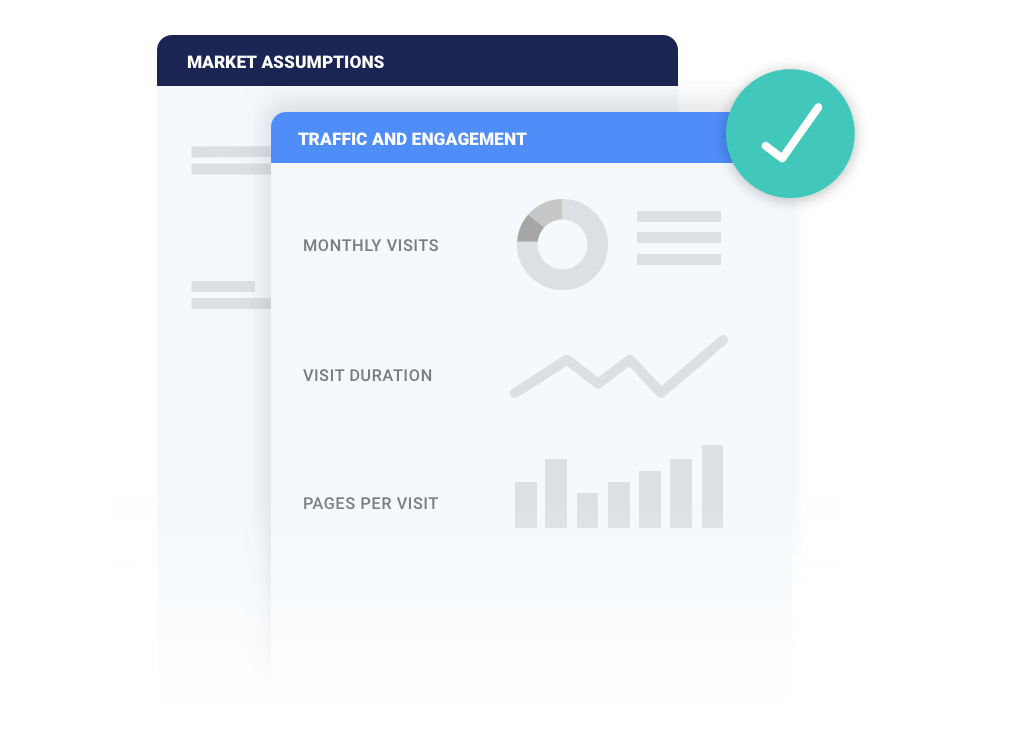 Monitor digital health
Our diverse datasets provide a 360° view across digital platforms, industries, and geographies to identify inflection points and closely monitor the companies you care about most.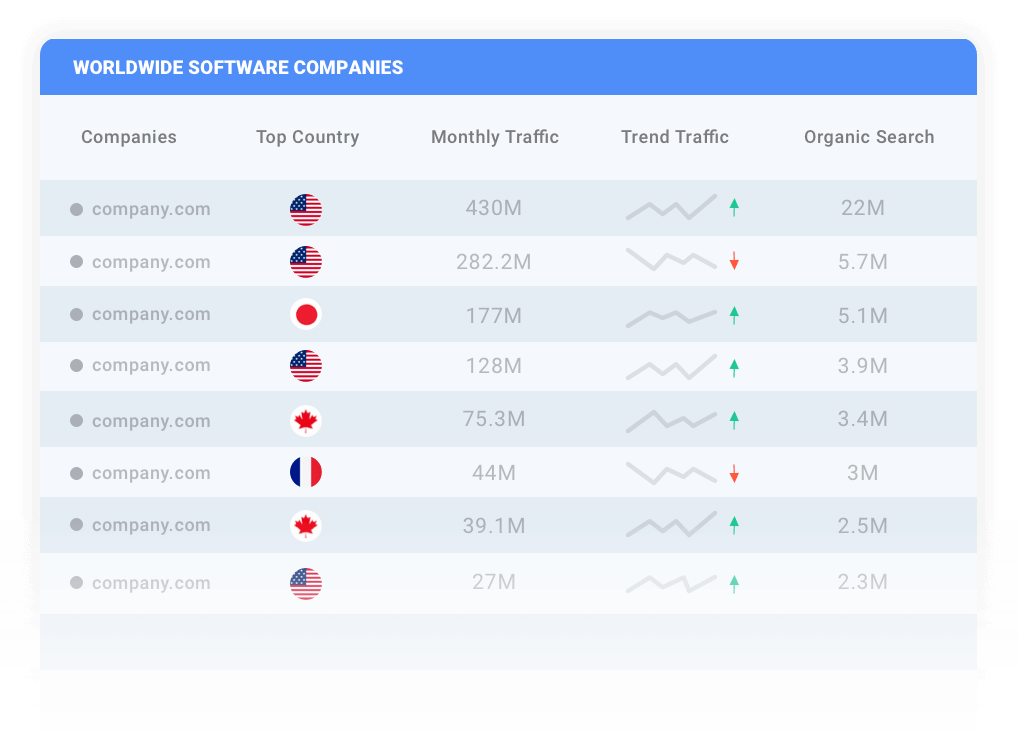 Gain full visibility into the digital landscape with key datasets
Website and App Traffic & Engagement
Industry Level Data
Digital Marketing Channels
Transactions & SKU Level Performance
Audience Behavior
Keyword Data