Deliver unforgettablecustomer 

experiences
Zoho CRM Plus unifies your sales, marketing, customer service, and every other customer-facing team on one platform so you can deliver exceptional customer experiences to every customer. Unify business data, customer engagements, ROI, and more—all while keeping your customer at the center of everything you do.
Give your customers the convenience of omnichannel engagement
Engage with customers across multiple channels at each stage of the customer lifecycle. Zoho CRM Plus ensures you always have the full context across different channels through real-time notifications. Manage conversations with multiple teams in a single thread.
Work in harmony and win customers
Start offering better customer experience by aligning your teams and making sure your customers are at the center of whatever you do. Zoho CRM Plus provides your customer-facing teams with the right tools to reach newer prospects, acquire customers, retain them, and also to create strong brand advocates.
Increase team productivity with powerful AI
Zoho's AI assistant, Zia, guides your teams by predicting business trends, suggesting the best times to contact customers, identifying sentiments in emails and tickets, and providing intelligent business dashboards.

Boost efficiency and save time with automation
Build and automate processes that connect your marketing, sales, and service teams, involve the right people, and ensure compliance from your teams at every step of the way with Zoho CRM Plus.
Leverage unified analytics and grow
Zoho CRM Plus unifies data and analytics from marketing, sales, and customer service, and offers your teams insights that truly matter. Our interactive and customizable dashboards and AI-powered voice and text commands provide in-depth analysis for every customer and business decision.
Take help closer to your customers
Enable your customers to find answers in your knowledge base with ease, submit tickets, or chat with your support agents right from your website or mobile app using ASAP in Zoho CRM Plus.
Get ready to deliver superior customer experiences.
Unify your sales, marketing, and service teams with a 30-day free trial today. No credit card required.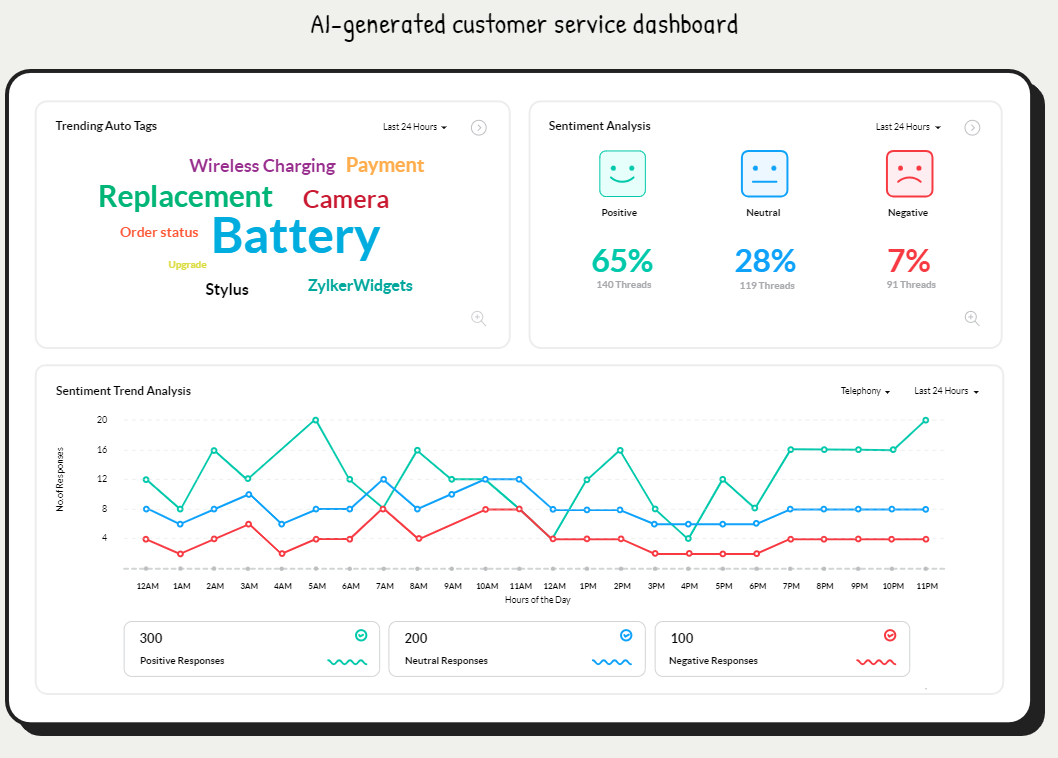 Basics of CX and Zoho CRM Plus
What is Zoho CRM Plus?
Zoho CRM Plus is a unified customer experience platform that helps businesses bridge the gap between their sales, marketing, and service teams; unify customer information; and deliver a unified customer experience across all stages of the customer lifecycle.
When customer information is in silos and diluted between different departments, it is difficult to follow up and provide a consistent customer experience across different customer touchpoints. Zoho CRM Plus is a single platform that combines customer relationship management (CRM), an exclusive email client for salespeople, visitor tracking, help desk, project collaboration, marketing automation, social media management, customer surveys, activity management, and metrics and KPIs. It helps break down organizational silos and streamlines customer data management, providing enhanced data visibility to your customer facing teams so that they can collaborate in real time and provide a meaningful experience during every customer interaction.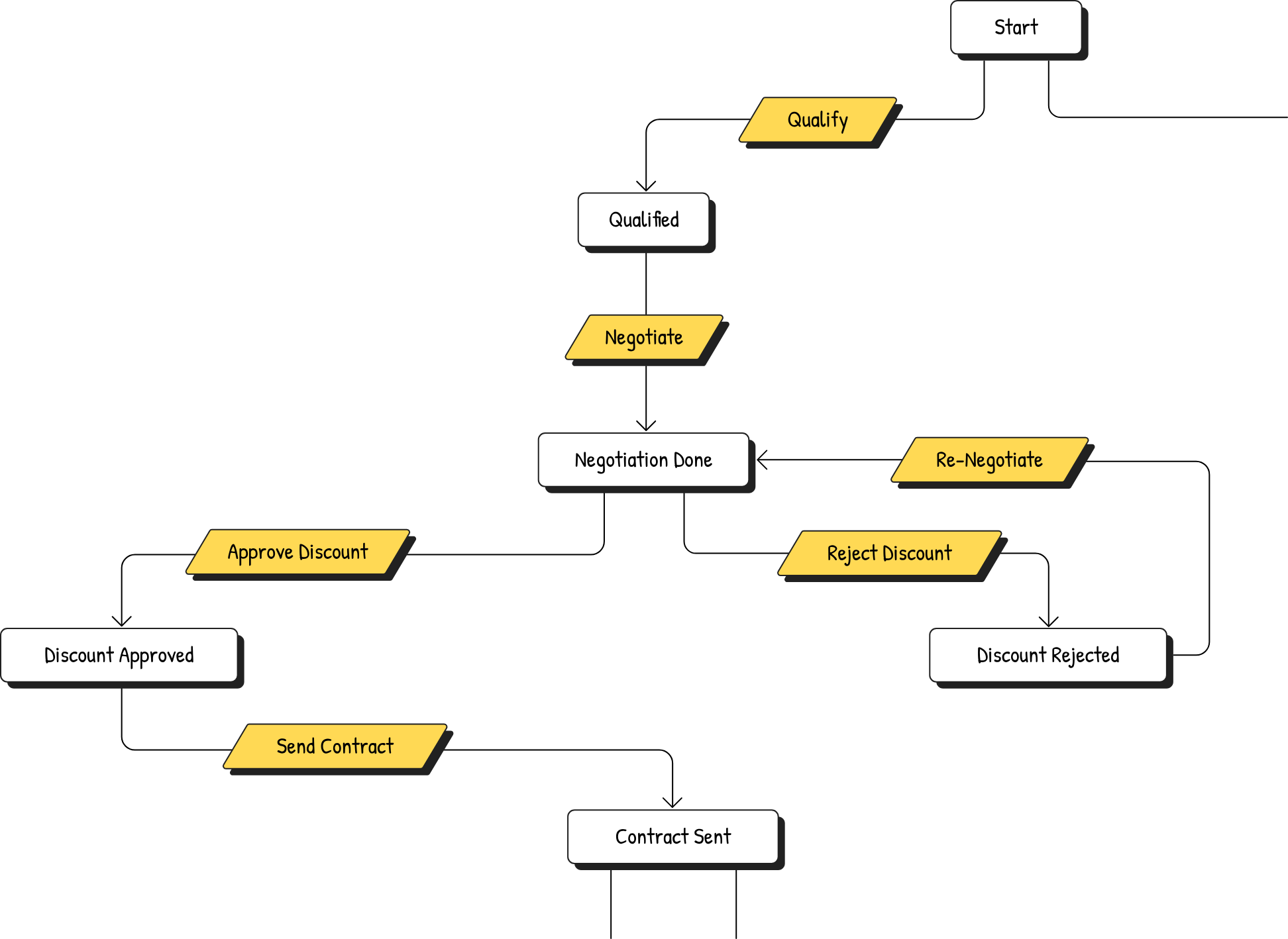 How is Zoho CRM Plus different from Zoho CRM?
Zoho CRM helps business manage and maintain customer relationships. Its core functions are focused on sales teams, helping them track the movement of their leads, nurture them into prospects, close deals, and build lasting customer relationships.
Zoho CRM Plus is a unified customer experience platform. It is a single, truly integrated platform that brings together your sales, marketing and service teams on one single interface along with all your customer information from these different departments together. Zoho CRM Plus allows your teams to collaborate, be omnipresent, and get a holistic view of customer information- all from one place so that they can create personalized experiences for your customers at every touchpoint, retain customers, and turn them into valuable brand advocates.

What is included in Zoho CRM Plus?
Zoho CRM Plus includes everything you need to provide your customers with memorable customer experiences, on a single interface.
CRM: Sales automation
Find leads, convert them into prospects, close deals, and manage customer relationships effectively with user-friendly features such as pipeline management, process management, automation, analytics, and much more.
SalesInbox: Exclusive email client for salespeople
SalesInbox organizes your emails in columns according to different deal stages: Prospecting, Qualification, Proposal, and Closing. Categorize emails into custom folders, label them, and set automated alerts to stay on top of important clients and deals. SalesInbox offers a wide range of customization options that allow you to drag and drop features and set rules to classify emails to help you win deals.
SalesIQ: Visitor tracking
Geo-locate your website visitors, engage them with live chat, and convert them into leads using SalesIQ. With SalesIQ, you can track your visitor's footprints, provide them with contextual support, turn them into prospects, classify them as hot, cold, or warm, and close deals faster.
Desk: Customer service
Monitor, manage, and resolve your service tickets contextually with Desk. Be available for your customers across multiple service channels: Email, telephony, social media, and live chat. Create a dedicated knowledge base on your website using the ASAP feature so that your customers can find answers themselves without having to contact you.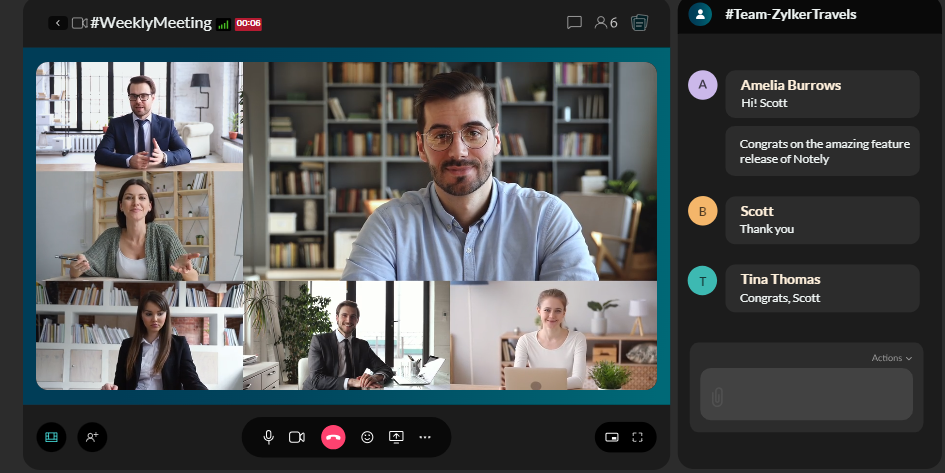 Projects: Projects collaboration
Streamline your day-to-day business operations with the online project management solution. Create project plans, collaborate with your teams, and track work progress with the help of powerful features such as task management, charts and reports, time tracking and more within Projects.
Campaigns: Email marketing
Email is a go-to tool to create and send marketing campaigns. Our feature-rich email marketing service in CRM Plus allows you to design, send, and monitor the performance of your emails fast and effectively. Features like subscriber management, A/B testing, email automation and pre-designed templates allow you to manage and send emails to the right segment of your customers.
Social: Social media
Manage all your social platforms in one place and establish a strong social media presence with Social. Schedule posts and engage with your customers across Facebook, Twitter, Instagram, and LinkedIn. Create a monitoring dashboard that listens to everything that people are saying about you and notifies you when a customer mentions your brand on their post.
Survey: Customer surveys
Listening to and acting upon customer feedback helps you retain existing customers and scale your business. With Survey, you can create the perfect survey that will get your customer's attention. Design your survey using one of our 25 themes, send it to your customers, and collect their feedback.
Analytics: Metrics and KPIs
With our online reporting and business intelligence service, analyzing your business data is simple and intuitive. Analytics offers over 100 pre-installed reports and dashboards and a drag and drop interface to blend data (across sales, marketing, customer service, social media and operations) and create custom dashboards that will monitor your business trends, measure your business's performance using KPIs, and help you make data-driven decisions. It also comes with Zia, our intelligent assistant. You can "Ask Zia" to measure anything you want and get powerful insights in the form of reports.
How to get started with Zoho CRM Plus
30 day free trial
You can sign up for the 30 day free trial of Zoho CRM Plus and get hands-on experience of the product before you make up your mind. And what's more, no credit card details are required! Simply sign up and get started.
No fuss plans
Zoho CRM Plus comes with a simple monthly or yearly subscription option. Choose the plan that best suits your business and get started with CRM Plus in no time. Our pricing is transparent and ensures that there are no added or hidden costs. You can cancel your subscription anytime you want if you aren't satisfied with our service.
Implementation process
Zoho is known for its simple and frictionless onboarding process. Thanks to the collaborative effort of our partners and employees, the implementation time for our software is 50 percent lower than the industry average. We also have local partners in 190 countries, who will enable a swift onboarding process for you no matter the size of your organization.
Customer service like no other
We offer best-in-class customer support to our customers. Our technical experts are available eight hours per workday via email, phone, and chat to help you with your product-related queries and problems. We also offer Premium and Enterprise support tiers that will allow our support agents to assist you 24 hours per workday and 24/7, respectively.
Software Sources Ltd. is Zoho CRM Plus's reseller.