We believe the world is a better place with more creators in it. This is at the core of our business because we believe our technology can change the world. Our products give content creators the tools to not just entertain but to create innovative RT3D experiences and deliver better processes for almost every industry.
Unity Values
This is what we stand for and what we aspire to be. Our values inform how we do our jobs and how we treat each other every day, while also helping us make the right decisions for our customers, partners, and collaborators.
Users first
We put users first… they are rock stars and we are their biggest fans. Our shared dedication to users holds us together, defines and aligns our work and drives us to deliver for them.
Best ideas win
We believe great ideas can come from anywhere. We have vigorous debates, we listen and learn, and we make sure the best ideas win. We care enough to go through the pain of messy conversations.
In it together
We are Citizens of Unity. We act like owners. We're activists; we have a voice and use it. We're direct and candid, with good intent. We respect each other's uniqueness and we're in it together.
Go bold
We do bold things. We go big and when we fail, we learn, get better and go big again. We challenge and elevate each other beyond our limits to do what may seem impossible. We stay curious and hungry.
WHY UNITY
Incredible possibilities for all industries and applications
Unity is the world's leading real-time 3D development platform, offering what you need to create, operate and monetize amazing games and experiences across the widest range of platforms in the industry. Build once, deploy anywhere, captivate everyone.
Unity Pro
The complete solution for professionals to create and operate real-time 3D experiences.
Create and operate amazing applications and immersive experiences with a complete solution for professionals across industries.
Develop better, iterate faster, and grow your business
Splash screen customization – Change up your splash screen. Or completely remove it.

Advanced Cloud Diagnostics – Gain greater insight into what's happening in your game with real-time data on crashes, exceptions and user feedback.

Technical support available – Minimize downtime with access to expert technical support when you encounter issues. Available as a separate purchase through a Unity sales representative.

Source code available – Access and modify source code for your sophisticated requirements. Available as a separate purchase through a Unity sales representative.

Ads and In‑App Purchases – Use the premier ad monetization solution for mobile games, and simplify in‑app purchase setup across multiple stores.
Unity Enterprise
For large organizations with ambitious goals, creating at scale.
Unity Enterprise delivers comprehensive technology, resources, and support that fuel innovation, reduce risk, and power your success.
Success comes standard
Technical support – We've got your back with expert help to quickly resolve technical issues, reduce risk, and keep your projects on track.

Enterprise Learn Live sessions – Four times a year, we'll deliver private, interactive training focused on the topics your organization needs to get the most out of Unity and reach your goals.

Success management – Your assigned Customer Success Manager provide guidance, orchestrate resources, and serve as an internal advocate to help you achieve the success you need.

Tailored learning plan – A learning advisor will help assess your team's skills and develop a learning curriculum so your developers can take full advantage of Unity capabilities.

Build Server license capacity – Includes Unity Build Server licensing solution for offloading project builds to hardware on your network to help you iterate more and develop higher-quality applications faster. Additional build capacity available for purchase.
Unity MARS
Create and operate amazing applications and immersive experiences with a complete solution for professionals across industries.
Create intelligent mixed and augmented reality experiences that fully integrate with the real world.
Build intelligent AR applications
Unity MARS brings environment and sensor data into the creative workflow, so you can build intelligent AR apps that are context-aware and responsive to physical space, working in any location and with any kind of data.
Professional-grade workflows for AR development
A purpose-designed user interface (UI) and expert tools to:
Author complex, data-oriented apps visually.
Test experiences without leaving the Unity Editor.
Deliver apps with runtime logic that adapt responsively to the real world and work across platforms.
Key benefits
WYSIWYG authoring experience – Our AR WYSIWYG editor lets you author complex, data-oriented apps visually. It has a customized window for AR creators that includes tools and UI that give you the power to see, prototype, test, and visualize robust AR apps as they will run in the real world.From Revit, BIM 360, Navisworks, SketchUp, or Rhino, you can prepare and transfer data for real-time 3D and make changes to models during review sessions. Creating augmented reality (AR) and virtual reality (VR) experiences has never been easier.

Intelligent real-world recognition – The query system gives apps contextually relevant behavior based on the user's surroundings. Pull in any kind of data – semantic object recognition, location data, map data, product data and more – from any source to include in your AR experience.

Responsive visual authoring – The procedural authoring system uses proxies to represent real-world objects, conditions, and actions as a framework.

Test in the Unity Editor – Test your AR experiences against a variety of examples of indoor and outdoor spaces without needing real-world data on hand or physically testing the experience in every real-world environment you want your app to work in.

Fuzzy authoring – Use gizmos for "fuzzy authoring" to define minimum and maximum measurements for real-world objects rather than coding precise measurements.

Multiplatform AR dev framework – Build your experience once and deploy across all AR platforms, including ARKit, ARCore, Magic Leap and Hololens devices, with AR Foundation. AR Foundation is the preferred method for bringing real-world understanding into Unity MARS.
Unity Reflect
Create real-time 3D experiences, including in AR and VR, from Autodesk Revit, BIM 360, Navisworks, SketchUp, and Rhino.
Real-time BIM is here
Unity Reflect helps you win more projects, conduct immersive reviews, and connect design and construction, all with our BIM coordination software. Bring multiple BIM models with all their metadata to real-time 3D and maintain a live link between them. You can also create your own real-time BIM applications and customize the user experience by building on top of Unity Reflect.
How it works
Unity Reflect keeps everyone on the same page to streamline communication, speed up iteration, and drive better decisions. With a live link to the original BIM models, you're always collaborating in real-time. You can use Unity Reflect to bring Revit, BIM 360, Navisworks, SketchUp, and Rhino projects into the Unity Editor.
Key benefits
No need to leave design tools – From Revit, BIM 360, Navisworks, SketchUp, or Rhino, you can prepare and transfer data for real-time 3D and make changes to models during review sessions. Creating augmented reality (AR) and virtual reality (VR) experiences has never been easier.

Get more coding power – Work with our Professional Services team to create custom applications for Unity Reflect that are tailored to your company's specific needs.

Quick data preparation – Seamlessly optimize and federate BIM and CAD data from your applications and generate interactive 3D renderings that are live-linked to your BIM model.

Stay on track and on budget – Meet increasingly condensed client timelines by bringing key stakeholders into a unified real-time 3D experience to share ideas and gather and implement feedback instantly.

Easily customizable – Bring your projects into Unity Pro to enhance the quality of your experience and create custom AR/VR applications connected to your BIM data.

Build once and distribute anywhere – Thanks to the power and flexibility of the Unity platform, stakeholders can review models in real-time 3D on the platform of their choice.
Unity ArtEngine
ArtEngine helps you create ultra-realistic materials using AI-assisted artistry. Advance your material creation by harnessing the power of an example-based workflow.
Simplify detailed material creation
AI-assisted artistry automates and accelerates photoconversion to physically based rendered (PBR) materials, including up-resing, deblur, seam removal, unwarping, color matching, and much more. AI-powered tools let your artists focus on value-adding parts of the creative workflow.
Artist-friendly content creation
AI-assisted artistry enables a powerful 3D material-creation workflow through example-based creativity and quality-of-life enhancements.
The example-based workflow
Getting started with an example-based workflow is easy:
Start from seed data or an example of what you want to create
Define your intent
Automate
Refine
Enhance
Breath new life into your old or lower-quality materials. Improve the appearance of your assets while extending their value and lifespan.
Upres – Update and recycle old or depreciated content to make it new again. Take low-res images and use the neural networks of ArtEngine to increase the native resolution of the image – without losing quality.
JPEG Compression Removal – Sometimes original source files get lost. Now, you can easily remove the telltale signs of JPEG artifacting using Artificial Intelligence to recreate the missing images at their original image quality.
Expand
Make more with what you already have. Bring the richness and variety of the real world into the digital realm to enlarge your creative vision.
Seam Removal – Erase seams from materials across all PBR maps at once to quickly clean up materials and remove unwanted sections.

Mutation – Bring greater variety and life to the environments you create, and quadruple your texture libraries by allowing AI to imagine seemingly endless possibilities based on just one input.
Transmute
Change the nature or characteristic of an asset by tailoring it to a specific purpose. Insufficient and flawed assets can become fit-for-purpose and easy to work with.
Color Transfer – Take the color information from one image and transfer it onto the structure of another picture for rapid look-dev iteration cycles.
Pattern Unwarp – Automatically detect a pattern and unwarp it to align any regular texture pattern in the image space, and automatically reduce the pain of warping textures like wrinkles and stretching.
PBR Material Generation – Convert a single photograph or baked scan into a full, high-quality PBR material to achieve industry-leading results.
Content Aware Fill – Remove problem images, errant artifacts, or blurry areas from scans across all texture maps.
Unity Build Server
Offload your Unity project builds to network hardware, empowering your creative team to iterate more, produce higher quality products, and ship on time.
Build projects at scale and drive quality
Drive higher project quality by empowering creative teams to build projects as often as needed, quickly and easily, enabling better creative assessment and faster iteration.
Easy to deploy and manage
Give control back to your IT teams by using a project build solution that can be set up easily and includes tools that help you solve problems,avoid costly downtime, solves the need for nightly builds.
Key benefits
Iterate faster – When anybody on the team can build the project, everybody can review their project changes and make creative iterations more autonomously.

Simple setup – A simplified setup process automates the most burdensome parts of setting up build server capabilities.

Reduce downtime – Avoid costly and frustrating downtime by eliminating the need to use a developer's authoring environment to build a project.

Flexible deployment – As a floating licensing solution, Unity Build Server makes it easy to add and reconfigure build machines to your network as your infrastructure needs change.

Drive higher quality – By enabling faster iteration by more developers, creative studios empower their team to drive higher quality projects more quickly.

Direct control – Unity Build Server is managed directly through the Unity ID portal, putting control squarely in the hands of IT managers, for faster and easier management and problem-solving.
Pixyz
With Pixyz's software, you can quickly import, prep, and optimize your large CAD, mesh and point cloud models for real-time visualizations in Unity.
Unlock your 3D data for real-time development
A Unity partner, Pixyz provides solutions to easily import and optimize large 3D CAD, point cloud and mesh models for creating real-time experiences in Unity. Unity customers across a range of industries use Pixyz to prepare data from widely used design tools and file formats for real-time development.
Automate and optimize your data pipeline
These Pixyz products ensure your 3D data is optimized for Unity regardless of the source. Going from import to real-time publishing has never been so easy.
Easily import and prepare 3D data
The Pixyz Plugin for Unity is the fastest and easiest way to bring your 3D data into Unity. It reads and converts almost any format, optimizes and puts it in Unity, and stages it to provide ready-to-use assets for real-time applications.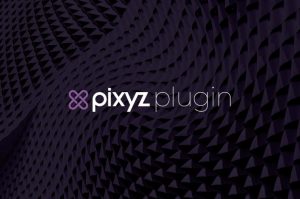 Turn 3D data into ready-to-use content
Pixyz Studio is an interactive data preparation and optimization application that helps you import and transform heavy and complex 3D CAD data into lightweight, optimized meshes within Unity. Simplify and optimize CAD data quickly and efficiently with more than 120 powerful algorithms, including tessellation, CAD topology correction, decimation, and UV generation.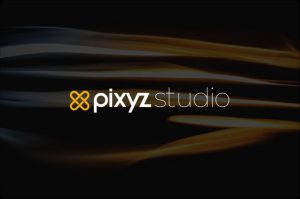 Key benefits
Import – Import small to large assemblies of over 30 supported formats, including CAD, tessellated/mesh file formats, point clouds, and more. You can also live-link assets in Unity with the original source data so changes update automatically.

Optimize – Create LODs and UVs, merge and explode meshes, change pivots, and more to build ready-to-use assets within Unity. Optimize any data natively within the Unity Editor without re-importing, so you can focus on your ultimate goal – developing and sharing immersive, real-time 3D experiences.

Visualize – The faster you can get your 3D models into Unity, the sooner you can visualize and shape them into real-time 3D experiences for your target audience.

Publish – With your 3D models imported and optimized in Unity, you just have to build once to publish 3D CAD visualizations to various platforms for mobile, desktop, VR, AR, and more.