Unity
THE BEST DEVELOPMENT PLATFORM FOR CREATING GAMES
Unity is a flexible and powerful development platform for creating multiplatform 3D and 2D games and interactive experiences. It's a complete ecosystem for anyone who aims to build a business on creating high-end content and connecting to their most loyal and enthusiastic players and customers.
Click here to see what is Unity:
INDUSTRY-LEADING MULTIPLATFORM SUPPORT
Experience polished, end-to-end multiplatform development. Confidently target today's hottest platforms and the ones that will shape the future. Efficiently optimize performance with cross-platform tools and deploy with near one-click ease.
BUILD ONCE DEPLOY ANYWHERE

INDUSTRY-LEADING MULTIPLATFORM SUPPORT
There are so many platforms you can deploy to with the Unity game engine, and their number is growing all the time. Build your content once and deploy at a click across all major mobile, desktop and console platforms plus the Web. Use the official Facebook SDK for Unity to integrate cross-platform games with ease, experiment with the Oculus Rift and more.
PARTNERING FOR SUCCESS
Unity benefits from strong and positive relationships with major platform holders and chip manufacturers including Microsoft, Sony, Qualcomm, Intel, Samsung, Oculus VR and Nintendo. Thanks to these relationships, we're able to optimize our build options so that your content runs efficiently and smoothly across an unparalleled range of devices.
UNITY FOR MOBILE
UNITY: THE GAME ENGINE FOR MOBILE
Independent reports* make clear that Unity is far and away the world's favorite game engine for creating mobile games. Why is it so popular?
• One-click deployment to Android, iOS, Windows Phone and Tizen.
• Tons of optimizations thanks to features like occlusion culling, asset bundling and build size stripping.
• World class monetization and retention services for mobile games.
• Dedicated, easy to use 3D and 2D tools and workflows.
Click here to watch UNKILLED launch trailer:
MOVE FAST
Get the best of both worlds with Unity: high-end tools in a ready-made solution that's also intuitive to use and deeply customizable. Move into full production at an astonishing pace. Add your own tools to Unity for ultimate comfort and productivity. Dive into scripting with super fast compilation times.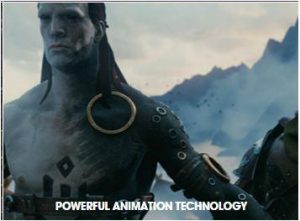 The Unity engine is loved throughout the gaming industry for the depth and quality of its optimizations and the speed and efficacy of its workflows – allowing Unity users to produce high-end content fast.
A UNIQUELY EXTENDIBLE TOOL
Thanks to Unity's carefully designed APIs and the generosity, creativity and professionalism of the Unity community, it's improbably easy to extend the Unity engine in more ways than you'd ever have imagined.
Extend the editor yourself, or choose from over 1200 free and paid extensions on the Unity Asset Store.
CREATE HIGHLY-OPTIMIZED CONTENT
Use Unity's tools to deliver reliable performance, smooth framerate and superb player experience across target platforms. Create games that perform better at runtime, reduce graphics bottlenecks and take control of asset loading.
AMAZING VISUAL FIDELITY, RENDERING POWER AND AMBIENCE
Make your game look just how you envisaged it with Real-time Global Illumination and our physically-based shader. From luminous day, to the gaudy glow of neon signs at night; from sunshafts, to dimly lit midnight streets and shadowy tunnels – create an evocative dynamic game to enthrall players on any platform.
RAPID ITERATION
Unity's Play Mode is an incredibly powerful development tool for rapid iterative editing. Press Play and instantly you are inside your game, playing and previewing how it will look in its platform-specific final build. Pause it, and alter values, assets, scripts and other properties, and instantly see the results. And, you can step through your game frame by frame for easy debugging.
SAVE TIME AND EFFORT WITH THE ASSET STORE
Shop in the Asset Store directly from the Unity Editor or your web browser. With thousands of ready-made free or for purchase assets and production tools, you are sure to find something tailored to your specific needs. Select from a vast array of Editor extensions, plug-ins, environments and models and much more.