Turning Technologies
Our interactive tools create engaging experiences,
enhance learning and provide real-time analytics.
Turning Point
Deliver enhanced learning experiences
TurningPoint is an easy-to-use engagement and assessment solution that allows students to participate in real-time using their own device. A variety of interactive polling options are available to meet the unique needs of each and every instructor.
Exam View
Most trusted test generation software
Within minutes, you can create assignments, launch classroom assessment questions and collect real-time responses to evaluate student performance.

Touch Board Plus
Get hands-on with instruction and allow participants the freedom to control and annotate content with fingertips. Touch Board Plus allows up to 6 multi-touch points to support collaborative material that utilizes every inch for interaction. Pen-and-finger system gives participants multiple ways to solve problems, write sentences or draw pictures for more engaging, hands-on experiences. Steel surface supports magnets when used with dry erase markers or in non-interactive mode.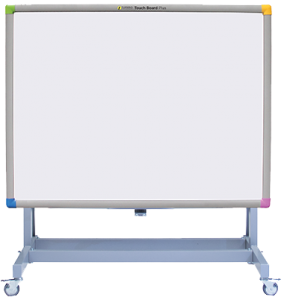 DualBoard

Discover new possibilities to create a dynamic and collaborative environment with DualBoard. The multi-user interactive whiteboard allows two participants or groups the unique opportunity to simultaneously work together anywhere on the surface to control and annotate over content with a whiteboard pen. Patented technology delivers high resolution imagery to define even the smallest annotation and easily recognize handwriting.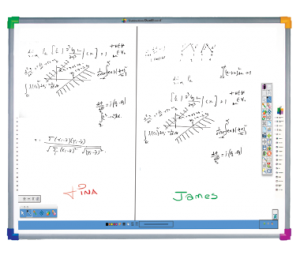 Mobi View
Mobi View is a handheld interactive whiteboard featuring a unique 4.3″ color LCD touch screen that provides the ability to deliver and control content from anywhere in the room without the need for a computer. Write and record private or public notes and gain immediate feedback on assessment data to gauge learner perception. Touch screen allows you to store favorite resources, use keyboard functionality and view reports down to the individual learner.