Screen Record
Screen Anytime
THE SECURITY CAMERA SYSTEM FOR COMPUTER SCREENS.
Screen Anytime is software designed to automatically record screen activities of whole user sessions or /RDP/Citrix/RemoteApp sessions into video log files for documenting and monitoring purposes. By replaying its  highly compressed video, you can easily review any past moment of a single computer or a group of servers/Pcs. Centralized management and real-time  monitoring are also included.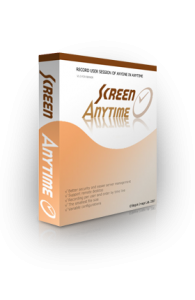 Screen2EXE / Screen2SWF

RECORD AND SHARE SCREEN ACTIVITIES WITH YOUR CUSTOMERS OR FRIENDS
The fast and easy-to-use screen recorder creates instant demos, tutorials and presentations with the highest compression ratio in the world by compiling your desktop into files. Available for EXE, SWF, AVI, FLV and MP4.[Note: for minutes level recording, not suitable for longtime video]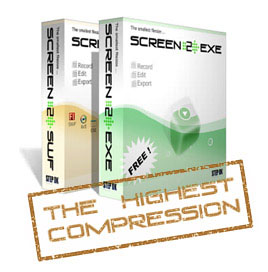 Stepok Screen Codec v2
Stepok Screen Codec v2, the second generation Stepok Image Lab codec, is a specially designed codec for recording and compressing screens.