About SAi
SAi is the number one software solution in the world for sign making, digital printing, and CNC machining industries. Turn creative ideas into reality with SAi's world-class design and editing tools geared for production. Whether you're looking to create vehicle wraps, banners, three-dimensional signs, or more, SAi has the software system to fit your business needs.
With more than 100,000 customers in more than 50 countries, SAi has a loyal network of resellers and partners worldwide. As a global leader, the company's software products are translated into more than 13 languages and are continually providing innovative solutions to best service its customers.
Headquartered in Salt Lake City, Utah, SAi can also be found in Brussels, Belgium; São Paulo, Brazil; Shanghai and Hong Kong, China and Tokyo, Japan.
Flexi
ONE SOLUTION FOR ALL YOUR PRINT, CUT AND DESIGN NEEDS
SAi Flexi is the only all-in-one design, print and cut software for sign and print providers. With nearly 3 out of 4 shops using it, Flexi is the industry-standard for sign-specific design tools, RIP software, print-and-cut software, and direct vinyl cutting.
FlexiDYESUB
ONE SOLUTION FOR ALL YOUR DYE-SUBLIMATION NEEDS
SAi's Flexi flagship product offers the dye-sublimation world a total solution for design and print workflow with FlexiDYESUB. The software includes a powerful 64 bit RIP system with a full printer production feature-set, as well as a complete design application that makes dye-sublimation design easy. No matter what type of job you need to produce, Flexi has the tools.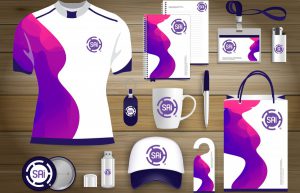 FLEXIPRINT HP LATEX
Basic
SAi FlexiPRINT HP Basic Edition brings you an easy-to-use design-to-print workflow with closely integrated HP media management. You can send jobs directly from your preferred design application or simply drag and drop files directly into the queue. The rich feature set is specifically tailored to make printing easy: quickly preview, re-size, copy, rotate, tile, and nest print jobs and view all information about the jobs in progress – FlexiPRINT HP Basic Edition has easy tools for just about any size and application.
Premium
Design, print, and cut all from a single, easy-to use program. FlexiPRINT HP Premium Edition supports over 1,000 printers and cutters and provides powerful editing tools, giving you the easiest print-and-cut workflow in the industry. With manual or automated job nesting and easy, accurate colour matching, FlexiPRINT HP Premium is the best engine to drive your business.
HP FLEXIPRINT AND CUT
The true print AND cut solution. Produce twice as fast.
Whether you're looking for direct-to-vinyl cutting or a picture-perfect print-and-cut workflow, HP FlexiPRINT and CUT has the power and features to increase your production capabilities. Easily design and edit bitmaps and vector images with Flexi's powerful editing capabilities. Increase your efficiency with True Shape Vinyl nesting and custom Spot Colour Matching, all from one powerful application.
HP FLEXISIGN & PRINT
All-in-one design-through-production workflow solution
Enjoy the industry's most seamless print-and-cut workflow with stunning accuracy and an easy-to-use interface. Effortlessly design multiple contour cut lines in any vector or bitmap design and create accurate print-and-cut jobs in the fewest steps, and from a single application. SAi Flexi supports over 1,000 cutters with automatic and/or manual crop mark detection. You can also nest print-and-cut jobs together to save media or tile oversized jobs into smaller panels that your devices can handle.
Box&Display
FAST AND EASY BOX CREATION
SAi Box and Display is the ideal product for businesses looking to quickly and easily design custom corrugated boxes and packages. Box and Display box design software includes ready-to-use three-dimensional design templates for folding carton, corrugated plastic, cardboard and honeycomb rigid material to simplify structural design of boxes, packages and corrugated POP-displays.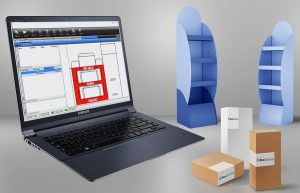 EnRoute
TURN YOUR IDEAS INTO REALITY
EnRoute is the go-to CNC software solution for everyday cutting, nested-based production, and creative design applications. Our CAD/CAM design software provides a unique combination of 2D and 3D design and toolpath capabilities for CNC routers, lasers, plasma, waterjet and knife cutters.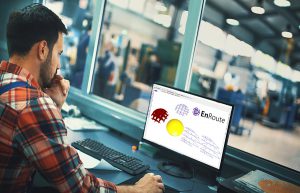 SIDEKICK
YOUR SHOP'S NEW BEST FRIEND
SideKick provides the essential tools you need to effectively manage your sign and print operations. Quickly calculate job prices, send PDF quotations to customers, organize account contacts, convert quotes into orders with one-click, track jobs through various production stages, and create a customer invoice. SideKick is fast and easy to set-up. You can be ready to create your first job quote within minutes.