Voice Biometrics and Speech Technologies
Phonexia offers a comprehensive portfolio of cutting-edge speech recognition and voice biometrics technologies ready to meet any commercial and governmental scenarios. Powered by the latest advancements in artificial intelligence, acoustics, phonetics, and voice biometrics science, Phonexia products are extremely accurate, fast, and scalable.
Products:
Phonexia Voice Verify
Authenticate clients reliably based on their voice whenever they reach out to your contact center and greatly improve customer experiences and account security with Phonexia's AI-powered voice biometrics technology.
Phonexia Voicebot Suite
Automate your call center's inbound and outbound calls with innovative voicebots.
Speech Platform for Government
Analyze and detect threats fast with the power of Voice Biometrics and Speech Analytics technology. Quickly identify keywords in speech, speakers, languages, and other demographic data in a massive number of audio recordings. Spend more time on tactical and strategical analysis instead of listening to audio recordings.
Voice Inspector for Forensic Experts
Perform fast and highly accurate language-independent forensic voice analysis using a speaker recognition solution explicitly designed for forensic experts and exclusively powered by state-of-the-art deep neural networks.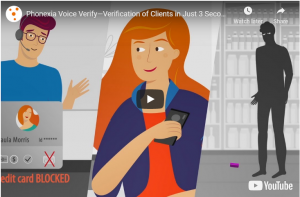 Speaker Identification
Phonexia Speaker Identification (SID) technology uses the power of voice biometrics to recognize a speaker automatically and with high accuracy based on their voice. Its latest generation, called Deep Embeddings™, uses deep neural networks for even greater performance.
Language Identification
Phonexia Language Identification (LID) speech technology automatically recognizes the language and dialect of a speaker.
Gender Identification
Phonexia Gender Identification (GID) speech technology automatically detects the gender of a speaker.
Age Estimation
Phonexia Age Estimation (AGE) speech technology automatically estimates the age of a speaker.
Keyword Spotting
Phonexia Keyword Spotting (KWS) technology automatically identifies the occurrences of specific keywords and keyphrases in audio recordings.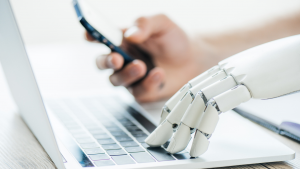 Speech Transcription
Phonexia Speech Transcription (STT) technology automatically converts speech into plain text.
Speech Quality Estimation
Phonexia Speech Quality Estimation (SQE) technology measures the quality of speech in audio recordings, considering various parameters.
Speaker Diarization
Phonexia Speaker Diarization (DIAR) speech technology identifies, labels, and segments the appearances of speakers in an audio recording.
Voice Activity Detection
Phonexia Voice Activity Detection (VAD) speech technology detects which parts of audio recordings contain spoken content.
Software Sources Ltd is Phonexia's Reseller.