Benchmarking & Diagnostic Software
BurnInTest
PC Reliability and Load Testing
For Windows (also available for Linux x86 / ARM)
Stress test all the major sub-systems of a computer for Endurance, Reliability and Stability.
Best value professional Windows hardware test tool on the market.
Industry standard since 1998.
The hottest, fastest CPU Burn-In Tool around
Since we introduced the Maximum CPU Temp test in BurnInTest, it's been a vital tool for PC enthusiasts and overclockers looking to verify the reliability and stability of CPU and cooling systems with a maximized heat generation torture test.
Self-booting
BurnInTest can be made into a bootable solution from a USB drive, optical disk or PXE boot (with PassMark WinPE Builder)
Management console
Manage your test system Information, test status, and test result information from the web, with the PassMark Management Console.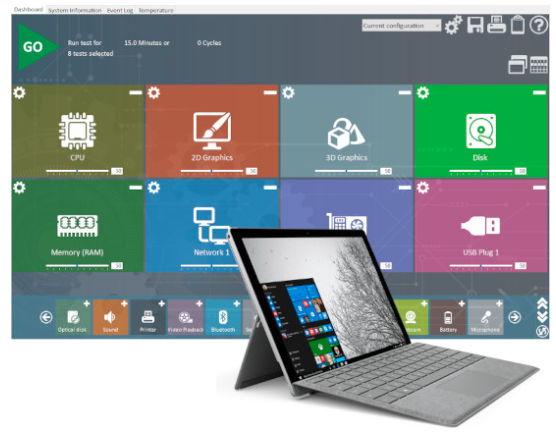 PerformanceTest 
Easy PC Benchmarking
For Windows, Linux, macOS and, Android and iOS
Compare the performance of your PC to similar computers around the world.
Measure the effect of configuration changes and hardware upgrades.
Industry standard since 1998.
Is your PC performing at its best?
Over a million computers compared
PassMark has collected the baselines benchmarks of over a million computers and made them available in our network of industry recognized benchmark sites such as pcbenchmarks.net, cpubenchmark.net, videocardbenchmark.net, harddrivebenchmark.net and more.
Using PerformanceTest, you can search and download these baselines, and submit your own benchmark to our site.
Run from USB
You can run PerformanceTest directly from a USB drive. No network connection required. Perfect for IT admins, technicians and computer enthusiasts on the go.
No nonsense Licensing
Flexible, no nonsense licensing. Once purchased, you can move the software between computers as required.
No hardware locking.
No online activation process.
No time based expiry.
No annual fees.
Multi-user and site licenses also available.
Advanced testing
Seven advanced configurable tests allow experienced users to create their own test scenarios and conduct in-depth analysis of their hardware's behavior.
Multi-Platform Support
Versions of Performance Test are avilable for FREE on Linux, Mac, Android, and iOS.
All CPU Tests have been designed to be fully comparable across all operating systems and CPU architectures.
Understanding your PerformanceTest Results
In this video, we will look at understanding our PerformanceTest results through the various charts available in PerformanceTest.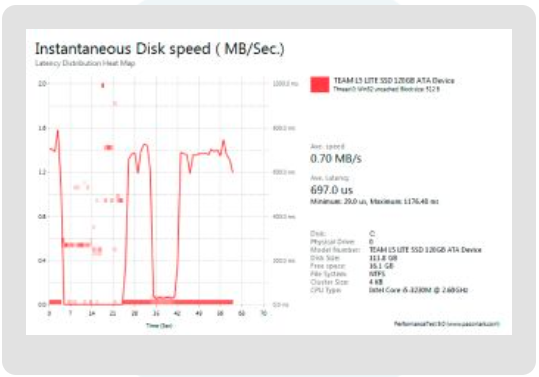 OSForensics V10
Digital investigations for a new era
For Windows
Complete suite for forensic investigation
Identify suspicious files and activity
Manage your digital investigation
Professional and Bootable Editions
The professional and bootable editions of OSForensics have many features not available in the free edition, including;
Import and export of hash sets
Customizable system information gathering
No limits on the amount of cases being managed through OSForensics
Restoration of multiple deleted files in one operation
List and search for alternate file streams
Sort image files by colour
Disk indexing and searching not restricted to a fixed number of files
No watermark on web captures
Multi-core acceleration for file decryption
Customizable System Information Gathering
View NTFS directory $I30 entries to identify potential hidden/deleted files
Memory viewer and dumper – Kernel mode acquisition to bypass anti-dump tools
The bootable edition contains all the professional features plus the ability to be run on systems without a valid operating system. See the full comparison list between the editions.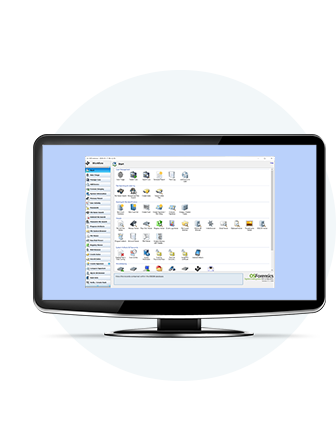 Software Sources is  PassMark™ Software's reseller.