Nero AG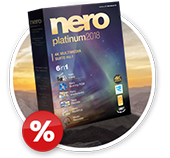 Nero Platinum Suite
Wherever you go or stay, your life is digital. Photos, videos, movies, and music on PC, smartphone, tablet, and smart TV:
Who should manage and keep an eye on everything? With Nero Platinum 2018, you can reliably manage your everyday
digital life – both at home and on the move. Now with brand-new features!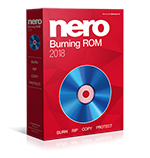 Nero Burning ROM
Set new standards with the proven burning technology of Nero Burning ROM. Want to copy and import data and music and burn them to your preferred type of disc? Want to keep data safe and secure? Want to create discs with maximum reliability? No problem with the latest version of Nero Burning ROM, which uses SecurDisc 4.0 and much more to ensure the best results.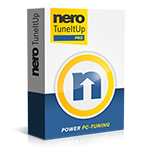 Nero TuneItUp PRO
Nero TuneItUp PRO puts you back in control and lets you solve problems individually, or repair them all at once. The automatic monitoring feature will notify you immediately when PC problems are detected, so you can keep your PC in top shape.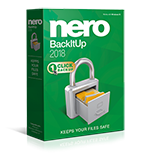 Nero BackItUp 2018
It's the secure PC backup you need, for the irreplaceable files you love. Get started with Nero BackItUp to protect your files and memories on your PC or laptop and get them automatically backed up to up to four targets, such as USB hard disks. All you need to do is click one button to set up your backup.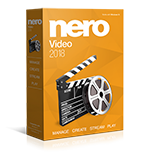 Nero Video 2018
If you want to produce videos and slide shows in a simple, quick and professional manner, Nero Video 2018 leaves nothing to be desired: Nero Video now has a full range of special goodies for you!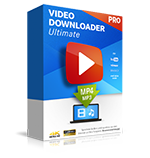 Nero Video Downloader Ultimate ProVideo
Downloader Ultimate supports Youtube (incl. playlists), Vimeo, Dailymotion, Yahoo, Facebook and many more. Since it's not a browser add-on it is extremely powerful and independent.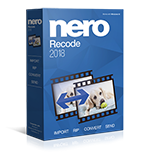 Nero Recode
Annoyed by PC error messages because it can't read the file you want to play? Nero Recode is the solution! Whether video or audio files, for import or export, smartphone recordings, DVD-Video™ or Blu-ray Disc™, the ripping and converting specialist converts everything to the right format for your devices.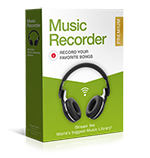 Nero Music Recorder
Music Recorder is your portal into the music world: Play songs of your every artist and discover new tunes with access to over 100.000 radio stations and thousand of music videos, converts and specials. Automatically record your favorite songs or entire albums, completely legal and for free!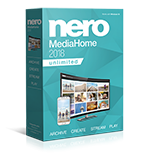 Nero Media Home
Bring an end to time-consuming searches for your vacation photos, favorite movies, or desired songs. Nero MediaHome Unlimited sorts out your digital life. Be it music, photos, videos, movies, TV series, audio CDs, or DVD-Videos™, and whether on your PC or mobile device: Nero MediaHome is the universal media center for archiving, organizing, creating, and playing your files!