SOUND FORGE
THE HOME OF AUDIO EDITING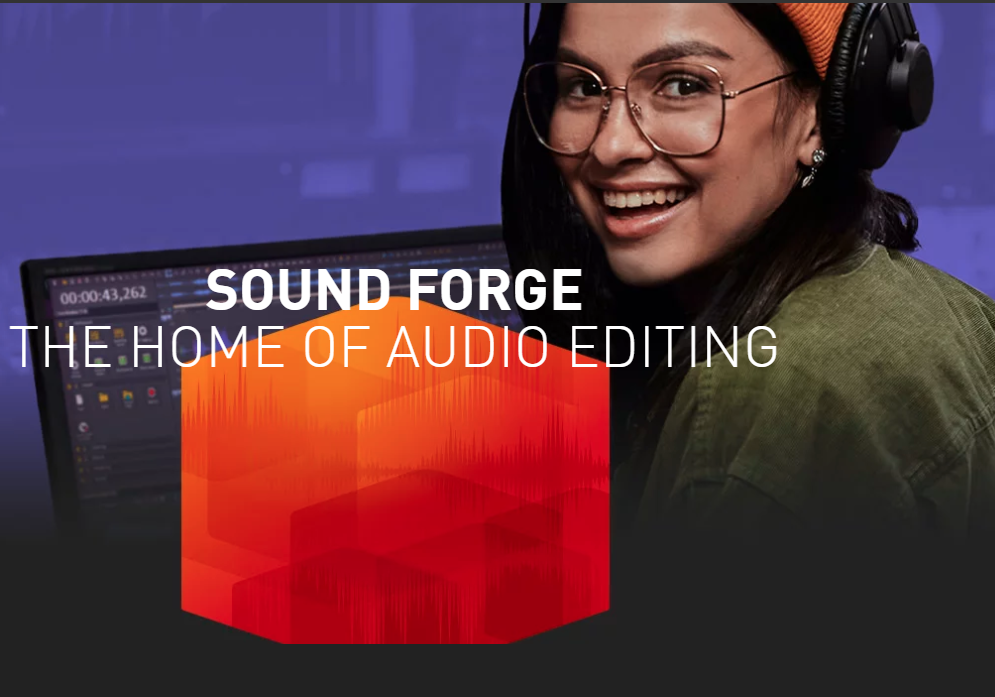 SOUND FORGE sets the standard in digital audio production. For more than 30 years, the audio editing legend has been the tool of choice for successful and award-winning producers worldwide. Originating in the USA, SOUND FORGE combines the spirit of pioneering ambition with the art of engineering precision and stands for innovation at the highest level. Powerful editing tools, ultra-fast processing and an innovative workflow – it's all offered by the audio editor SOUND FORGE. Discover a new level of audio editing with modern technology and ultra-clear audio quality in up to 768 kHz and 64-bit.
SOUND FORGE PRO THE AUDIO EDITING PIONEER. FOR OVER THREE DECADES. SOUND FORGE Pro has set the audio editing standard for artists, producers, and sound and mastering engineers in the audio editing sector for over three decades. With precise tools, innovative editing functions, and high-end plug-ins, you can create masters for podcasts, broadcast, physical media, or streaming in accordance with international standards.
SOUND FORGE AUDIO CLEANING LAB THE SPECIALIST TOOL FOR CLEANING & RESTORATION SOUND FORGE Audio Cleaning Lab 4 is the perfect tool for simple audio digitalization, cleaning, and restoration. This digital "Swiss army knife" belongs on every PC thanks to its convenient 1-click solutions and many other practical features.
SOUND FORGE AUDIO STUDIO THE COMPLETE AUDIO EDITING SOLUTION SOUND FORGE Audio Studio 17 provides comprehensive tools and features for recording, editing, and mastering, offering the perfect entry point into the world of professional audio editing. Record podcasts, digitize audio recordings, and edit audio files – easily achieve professional results with just a few clicks.
VEGAS Edit Video editing for creators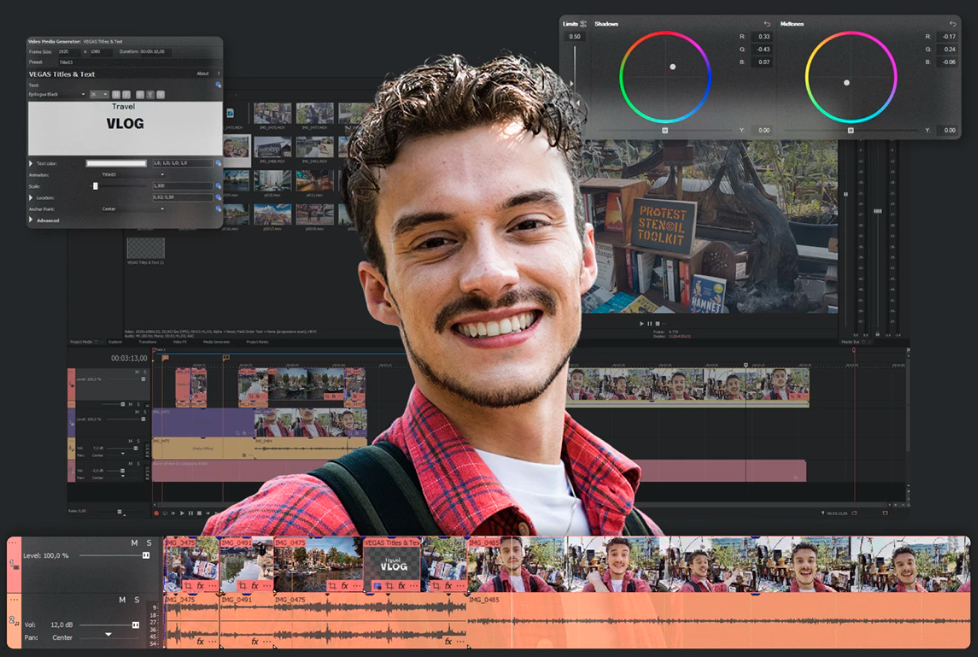 Powerful but intuitive video editing for content creators. Easily produce YouTube videos, tutorials or product reviews and share with your audience.
Video editing
Create simple vlogs or cinematic masterpieces with easy to use professional tools.
Wide range of format support
Storyboard and timeline synchronization
Scene detection
Event editing: trim, shuffle, slip, slide, time stretch, reverse and more
Export for social media
Filters and effects
Create eye-catching scenes with hundreds of presets to engage your audience.
Over 390 effects including blurs, lens flares, mesh warp & glitch
Pan & crop
Motion tracking
Bézier masking
OFX support
Titles and transitions
Bring your text to life with animated titles and presets.
2D and 3D transitions such as wipes, dissolves, warps, waves, reveals & cross effects
Text animation
Credit rolls
Subtitles
Color correction
Give your video a unique look or a consistent mood with correction and grading.
Input and output LUTs
Color match effect
Preset color filters
Precise correction with color wheels, channels, HSL controls & curves

Video repair
Salvage otherwise unusable videos.
Video noise removal
Video stabilization
Flicker filter
Black bar fill
Record and capture
Capture live video sources and screens to produce tutorials, gameplay or marketing content.
Multiple video & audio sources
Desktop capture
NDI sources
Audio editing
Produce pristine audio from within VEGAS Pro.
Multichannel mixer
Reverbs & echoes
Equalization tools
VST support
Export and share
Share your final edit to YouTube and other social media.
Fast rendering with GPU acceleration
Wide range of output formats
Customizable properties
Direct upload to YouTube & Vimeo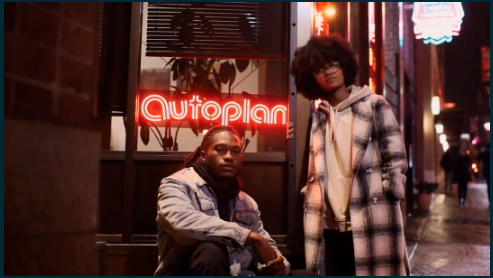 Software Sources Ltd. is MAGIX's reseller.