About Corona
Corona Renderer is a modern high-performance (un)biased photorealistic renderer, available for Autodesk 3ds Max, MAXON Cinema 4D, and as a standalone application.
The development of Corona Renderer started back in 2009 as a solo student project of Ondřej Karlík at Czech Technical University in Prague. Corona has since evolved to a full-time commercial project, after Ondřej established a company together with the former CG artist Adam Hotový, and Jaroslav Křivánek, associate professor and researcher at Charles University in Prague. In August 2017, the company became part of Chaos Group, allowing for further expansion and growth.
Despite its young age, Corona Renderer has become a production-ready renderer capable of creating high–quality results. The latest versions for 3ds Max and Cinema 4D are currently available for sale.
Corona Renderer Features
Corona Renderer delivers high quality, physically-based shading in production rendering.
All its features are tightly integrated into Autodesk 3ds Max.
Ease Of Use
No–one calls themselves a "3D Technician" – everyone rightly calls themselves a 3D artist, and that means your tools should be as close to invisible as possible so they don't get in the way of your creativity.
Corona Renderer is one of the easiest to learn render engines. Its setup really is as simple as pressing "Render"! Most new users will learn Corona Renderer in just one day, and fall in love with it over the next few.
Rendering Quality
Corona Renderer delivers predictable, reliable, and physically plausible results with no compromises in quality. Realistic lighting and materials are yours right out of the box.
Caustics
New in Corona Renderer 4, the Fast Caustics Solver lets you easily add caustics to your scene. Once enabled, reflective caustics are calculated automatically for all materials in the scene. You can then enable refractive Caustics per material.
For further control, you can choose to disable caustics for individual Corona Lights, and render caustics to their own Render Element for manipulation in post processing. Caustics also respect the include/exclude lists of Corona Lights.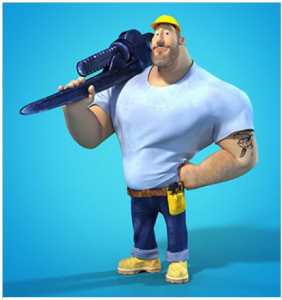 Speed & Interactivity
Speed is an important factor in any production environment, and a renderer must always deliver results as fast as possible.
As a result, we are obsessed with speed! We like to hunt for milliseconds in our own code, and are always looking for ways to cut down parsing and rendering times without forcing users to buy expensive hardware, by focusing on creating smart algorithms under the hood. In every version we release, we look to boost the speed of rendering as much as possible as well as adding new features.
Corona Renderer uses Intel Embree Ray Tracing Kernels, making the CPU–only Corona as fast as many GPU renderers but without any of the limitations of GPU–based solutions…
Denoising
The denoising feature analyzes noise in the 3D space, so is not just a 2D post–process. You can use it to reduce the number of passes needed to get a noise–free image, with render time reductions of 50 to 70% reported to us by third parties in commercial usage (not in carefully crafted test scenes!). It will also remove fireflies (hot pixels) from an image, and can be used only in that mode if required.
Denoising is seamlessly integrated into the core as a one–click solution. The denoising level can be interactively adjusted in the VFB after rendering is complete, so that you are not locked in to the level set in the rendering options. This lets you check and adjust the blending between the regular and the denoised image without having to re–render. You can also calculate Denoising in the Corona Image Editor rather than at render time and without the overhead of working in a 3D application.
Affordability
We had the luxury of being able to do things differently right from the start, and we took advantage of that not only in development but also when creating our licensing plans.
We have two simple goals:
to make Corona Renderer affordable for as many users as possible, and
to secure reliable funding for the development of Corona Renderer so that it keeps improving.
The Global Reach of Corona Renderer
Corona is actively used in 143 countries around the world, and that means the average wage for our users can differ by a factor of 20. Even with today's internet, most CG artists work for local customers, and that means at local prices.
We want to offer our product to the broadest audience around the globe for a fair price that would suit everyone. Traditional perpetual license models don't fit this concept as they require a large up–front investment, which is unaffordable to many. That's why we came up with the solution that we call FairSaaS licensing.
Powerful Workflow Tools
As former CG artists, we know that the output quality and speed are not the only things that make a great renderer. That is why Corona Renderer comes with many powerful tools to accelerate your workflow that will make you faster as well as your renders!

Flexibility
Corona Renderer is extremely flexible. While we aim for realism, we also understand how important it is to "bend" physical laws to deliver the results your clients expect. To keep your artistry free, Corona supports numerous reality hacks which allow you to get exactly the effect you desire!
Flexible Lights
You can make any light source invisible to the camera, as well as invisible to reflections/refractions. Shadows can be turned on or off, and specific objects can be included/excluded from receiving illumination from any Corona light. Backplates can be easily created with the invisible to GI option. 3ds Max default lights are fully supported.
Lights
It's time to explore the individual aspects of Corona, and we'll start where it all begins, with lights. The whole process of creating lights is designed to give artists complete control over their scene, while being fast and intuitive.
No Sampling Parameters
There are no sampling parameters that you would have to set by trial and error. Lights will always work as expected.
Materials
The Corona Material
Our design goal for Corona materials is to make them physically based, yet intuitive, flexible, and easy to set up, without having to tweak unnecessary sampling values and other confusing parameters. You also won't have to choose between 10 or 20 different material types, you can pretty much do it all using the single Corona Material.
GGX & PBR Workflow
Corona Renderer uses the GGX microfacet model to deliver realistic–looking metals and other glossy materials. Our implementation of the GGX model fully conforms to the industry standard physically–based rendering (PBR) workflow. This model produces much more plausible results compared to legacy models such as Blinn, Phong, or Ward. Because of our state–of–the–art implementation, using this model does not incur any speed penalty unlike in other microfacet models.
The materials also allow for easy import from third–party applications such as Allegorithmic's Substance tools, and Quixel's Megascans.

Distributed Rendering
Rendering with multiple computers is made simple by Corona Renderer. It has its own distributed rendering system, and is also compatible with 3ds Max's native Backburner and Thinkbox's Deadline render farm management systems. Any purchased Corona Renderer license (other than a Student License) includes a minimum of three additional render nodes, so you can leverage multiple computers that you own to reduce render times.
Corona is also supported on a number of commercial render farms.
Auto Discovery of Render Slaves
Setting up Corona Renderer's distributed rendering (DR) is easy. Just make sure all render nodes have Backburner and Corona DR server installed on them. The search process is automatic and Corona Renderer can even search for render nodes during rendering – render nodes will connect and disconnect automatically as you turn the computers on or off, without stopping the render!
Proudly CPU Based
Corona Renderer does not need any special hardware to run. It uses the CPU and you can run it on any processor from Intel or AMD released in the past decade.
Why Only CPU?
By rendering only on the CPU we avoid all bottlenecks, problems, and limitations of GPU rendering, which include the unsuitability of GPU architectures for full GI, limited memory, limited support for third party plugins and maps, unpredictability, the need for specialist knowledge or hardware to add nodes, high cost, high heat and noise, and limited availability of render farms. Read our in-depth look at the advantages of CPU-based rendering.
Software Sources Ltd. is Chaos Czech (Corona Renderer) Reseller.