Where it All Started
From developing one of the world's first digital asset managers to more recent innovations, such as the world's first digital asset manager and RAW editor with layers, ACDSee has been on the cutting edge of creative software since 1994.  Branching out from image viewing, digital asset management, format conversion, relational databases, and cataloging, to image editing, plug-ins, support for RAW images, online functionality, image manipulation, video, layered editing, and much more, ACDSee has evolved each and every year since its inception. Recently, ACDSee has expanded into image editing apps on a variety of mobile platforms.
After nearly a quarter of a century of software innovation, the ACDSee brand now serves individuals and businesses in every corner of the globe.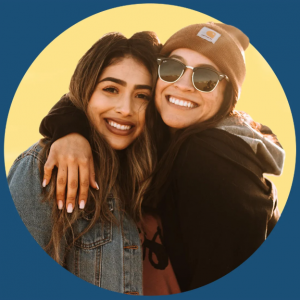 PHOTO STUDIO ULTIMATE 2020
Ultimate Creative Freedom
Get back out where you belong faster—in the field, behind a lens. ACDSee Photo Studio Ultimate 2020 combines GPU-accelerated layers, RAW editing, and world-class digital asset management with enough agility to swiftly satisfy your creative graphic and photography needs. Ultimate is armed with HDR, focus stacking, blended cloning, the ability to create your own color adjustments, improved facial recognition, more control over text and layers, and much more to give you the flexibility to create the composites, manipulations, and innovative graphics you've been fantasizing about.
Harmonious Balance
High-dynamic-range imaging (HDR) is a trick in digital photography that is designed to achieve a wide dynamic range of luminosity by merging multiple images. Combine a series of images with different exposures to produce a single image with the maximum range of details in their shadows and highlights with the HDR tool.
Stay Focused
Sometimes, no matter what you do, it's impossible to get every detail in your image sharp. With focus stacking, you can combine a series with different focal distances to create one image with a greater depth of field than a single exposure would allow.
Improved Face Detection & Facial Recognition
Organizing has never been this personal. Ultimate 2020's Face Detection & Facial Recognition tool will find the humans in your photographs so you can name them for quick searching. ACDSee will immediately learn which names to put to which faces, and even will suggest possible matches. Control the queue of images to be scanned for faces. Save hours of tedious manual skimming by searching photos by unnamed, auto-named, and suggested names. Keep photos distinguished by client, family member, or person of interest, then embed face data in your photos for safe keeping.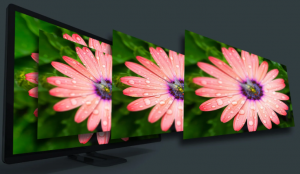 Video Studio 4
Your World is Moving
Enrapture your audience with the most versatile and accessible content creation tool in the space. Sporting sleek 64-bit performance, an easy-to-master interface, and 4K rendering, ACDSee Video Studio 4 empowers you to bring your vision to life. In addition to easy sharing solutions, ACDSee Video Studio's direct uploading to YouTube and Vimeo take the tedium out of distribution. Now with keyframing, green screen support, behaviors, overlays, non-destructive cropping, 3 axis rotation, support for HEIC files, freeze frames, GIF exporting, over 3x more keyboard shortcuts, and much more, ACDSee Video Studio 4 provides hassle-free video editing and screen recording without the learning curve.
Highly Animated
Transform your content with keyframing! Seamlessly transition your media from one state to another. Control specific visual properties with pre-made or custom animations, and layer in still images or additional video to complete your narrative storytelling. Tilt, scale, rotate, and restore. Tell your story with visible cues by adapting blend modes and opacity settings, rotation, position, and size.
ACDSee Mobile Sync app
Let's get you up and running
The ACDSee Mobile Sync app allows you to send photos and videos directly from your mobile device to ACDSee Photo Studio 2020. You can use ACDSee Mobile Sync to integrate your mobile content into your digital asset management and general photography workflow. Select and send, and your mobile media is immediately available for post processing in ACDSee Photo Studio. ACDSee Mobile Sync will keep track of which photos have been sent, and indicates new and unsent items using a colored border.
Software Sources Ltd. is ACD Systems' Reseller.